Garrison & Tara | Owen Sound Wedding Photographer | Moreland Estates
Two of our very good friends, Garrison & Tara were married in Owen Sound.  They are so cute together and as Tara is a bit shy and reserved, Garrison more than makes up for it with is exuberant goofyness and fun loving attitude.
As winter weddings are a bit short on daylight, after getting ready at their respective locations, we headed off for photos before the ceremony and Moreland Estates (More's Gardens) and braved the cold winter winds to get some great shots, then it was off to South End Fellowship Baptist Church (which also happens to be our home church) for their beautiful ceremony.  The Days Inn played host to their reception and their friends and family who gathered to celebrate.
Congratulations Tara & Garrison, we wish you all the best!
To illustrate Garrison's goofy side, I was working with him to get a nice portrait for him… and this is what we got out of it 🙂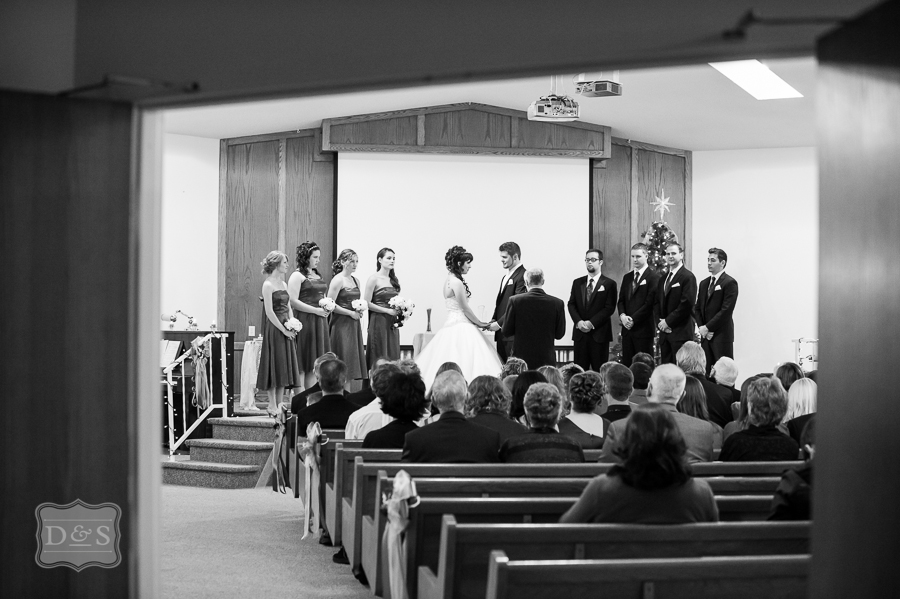 I absolutely love night shots, they are some of my favorite things to do on a wedding day.