Top 10 Engagement Photos of 2012
Sherry and I love engagement sessions.  They give us an opportunity to get to know our clients better and just hang out with friends.  We always want to get some amazing shots that they can hang on their walls, above their couches, put in a guest book for their wedding, and just have images they can enjoy for the rest of their lives.
So, for our top 10 engagement photos of 2012, we have an eclectic mix of photos from each of the seasons we have in Ontario.  Winter can produce some beautiful photos, especially when the ground is covered in snow, as can spring, summer and fall.  What I love about Ontario is there is always more variety.  If you don't like the season we're in, wait a month or two and everything changes.
Enjoy.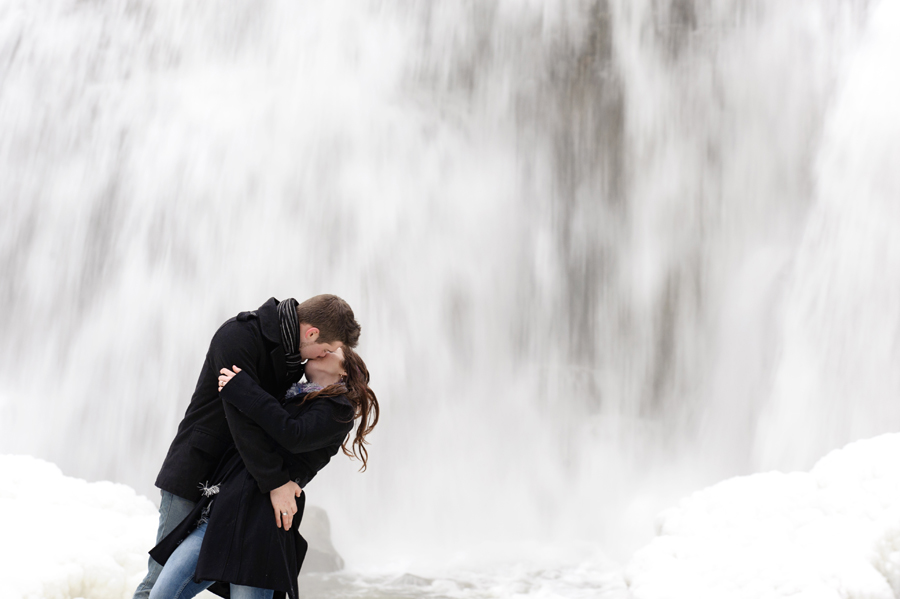 This photo, taken at Inglis Falls didn't actually have much snow :).  We are standing on frozen spray from the falls which provided a ledge on top of some trees.  Yes it was the acrobatic Sherry who went on to the ledge first to test how sturdy it was.
The Cherry Blossoms at High Park in Toronto.  A beautiful location and a beautiful shot.
The Humber Bridge on the waterfront of Toronto.  Unmistakable, and beautiful.
The falls at Sauble Falls in Sauble Beach, Ontario.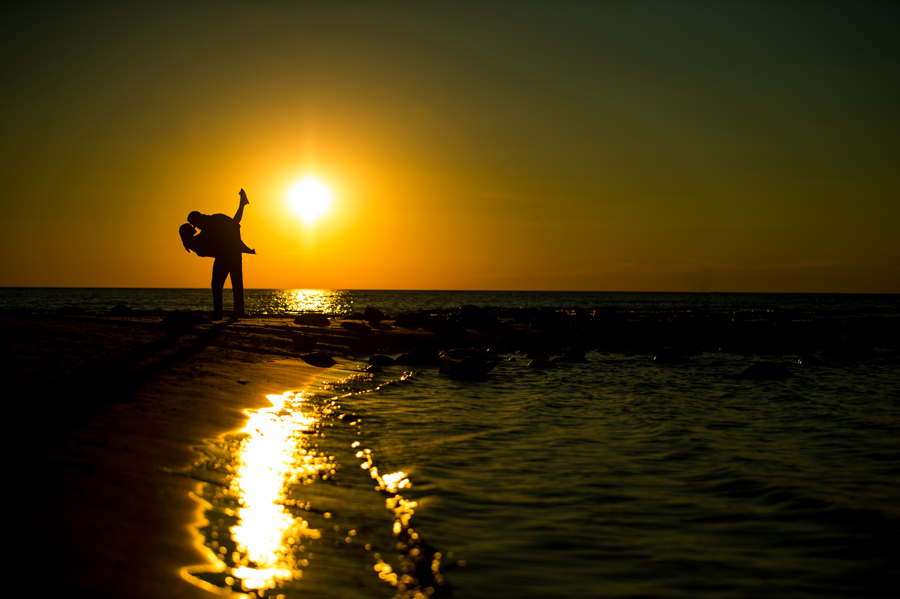 Sunset in Port Elgin was the backdrop for this photo.
The docks at Cobble Beach.  A new addition to their waterfront, and some new opportunities for us :).
Fall near London, Ontario.  I love the color of the leaves.
The scarborough bluffs in the rain which we were happy to make the most of.
We can't wait to see what 2013 brings.
Tagged: 2012 top 10 engagement, best toronto photographers, best wedding photographer canada, best wedding photographer ontario, best wedding photographer southwestern ontario, best wedding photographer toronto, best wedding photographers, top 10 engagement photos, top engagement photographer, top engagement photos, top wedding photographer canada, top wedding photographer ontario, top wedding photographer southwestern ontario, top wedding photographer toronto, top wedding photographers canada