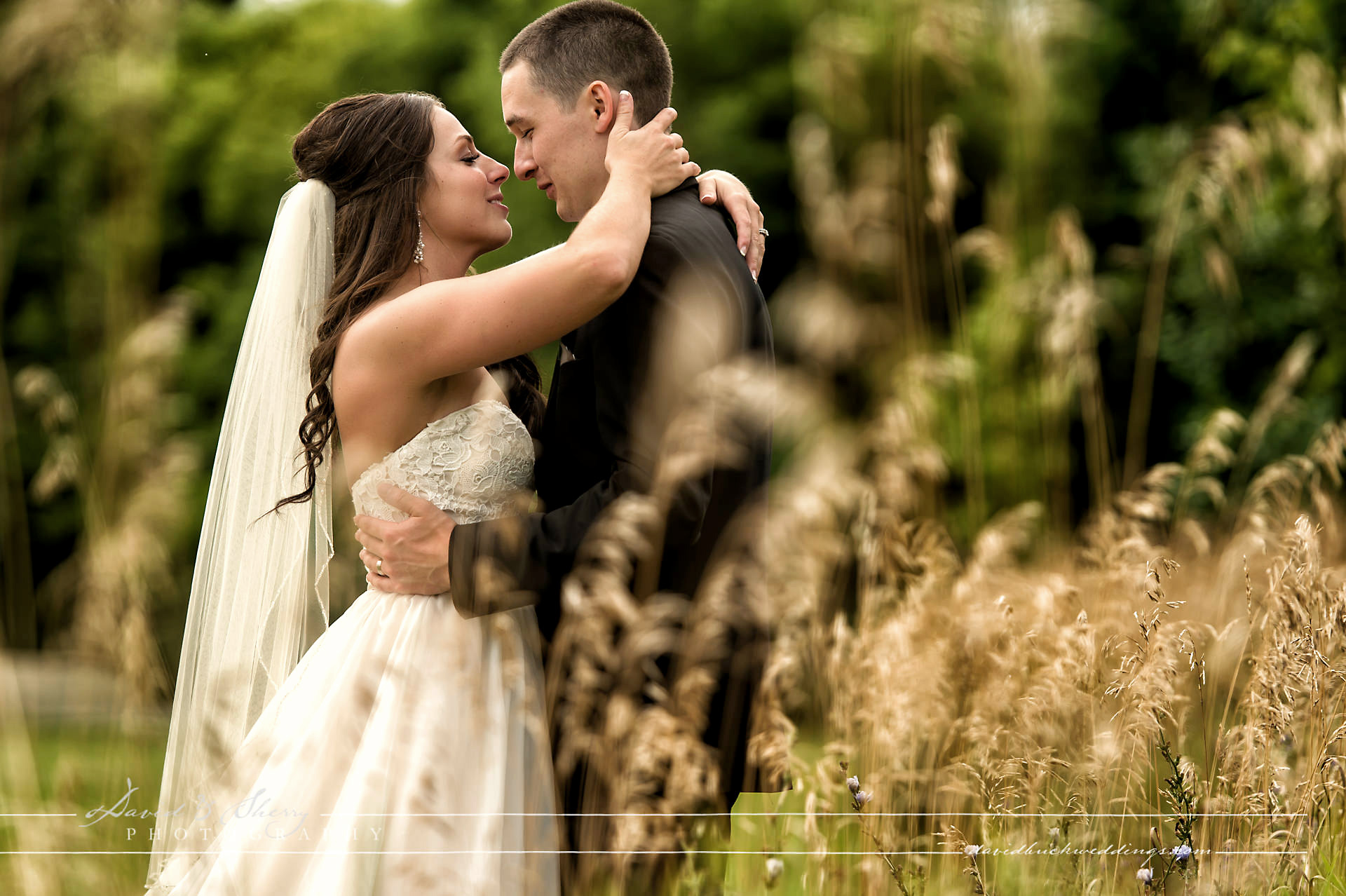 Samwillie and Becky's wedding at The Bear Estate in Cranberry Resort, Collingwood was a day of celebration that honoured both the love of this special couple and the groom's Inuit heritage. Many family members had travelled from Nunavik for the outdoor wedding, which was officiated by an Inuit minister. It was really interesting to see how elements of Samwillie's cultural background were incorporated by featuring traditional Inuk dances, throat singing and using the Inukitut language in the ceremony.
This outdoor-loving couple is at home riding horses or four wheelers, spending time at Becky's family farm or at SamWillie's family lake. So, the natural settings around Collingwood provided the right backdrop to get some perfect shots of their wedding day. We had done their engagement photos at the scenic Inglis Falls and Morland Place in Owen Sound, so Sam and Becky were used to my love of using interesting outdoor settings in my shoots. On their wedding day, the bridge at the Collingwood Arboretum provided interesting texture and context to frame both the energetic bridal party and also more intimate moments with just the couple. It is a beautiful park that offers paved and natural trails, and being a Botanical Park, it was an ideal location for such a special occasion. I hope as you view the photos, that you'll agree with me! Later that evening, we used the dock at Cranberry Resort, which is set on Nottawasaga Bay, to catch some magical night images.
Becky's dress was by Essence of Australia, purchased in Hanover at Bridal Temptations. Her shoes were by Nine Wesk. Flowers were crafted by Rob Dinsmore from Wilma's Flower Shoppe in Owen Sound.
As you enjoy this preview of a beautiful and memorable day, I'll leave you with some lyrics from an Inuit musician:
It's time to make the turn Siem o siyeya
A chance to share your heart Siem o siyeya
To make a brand new start
And watch the walls come tumbling down
– from "O Siem" by Susan Aglukark
Congratulations, Samwillie and Becky! Enjoy your brand new start as a married couple.
–
–
–
–
–
–
–
–
–
–
–
–
–
–
–
–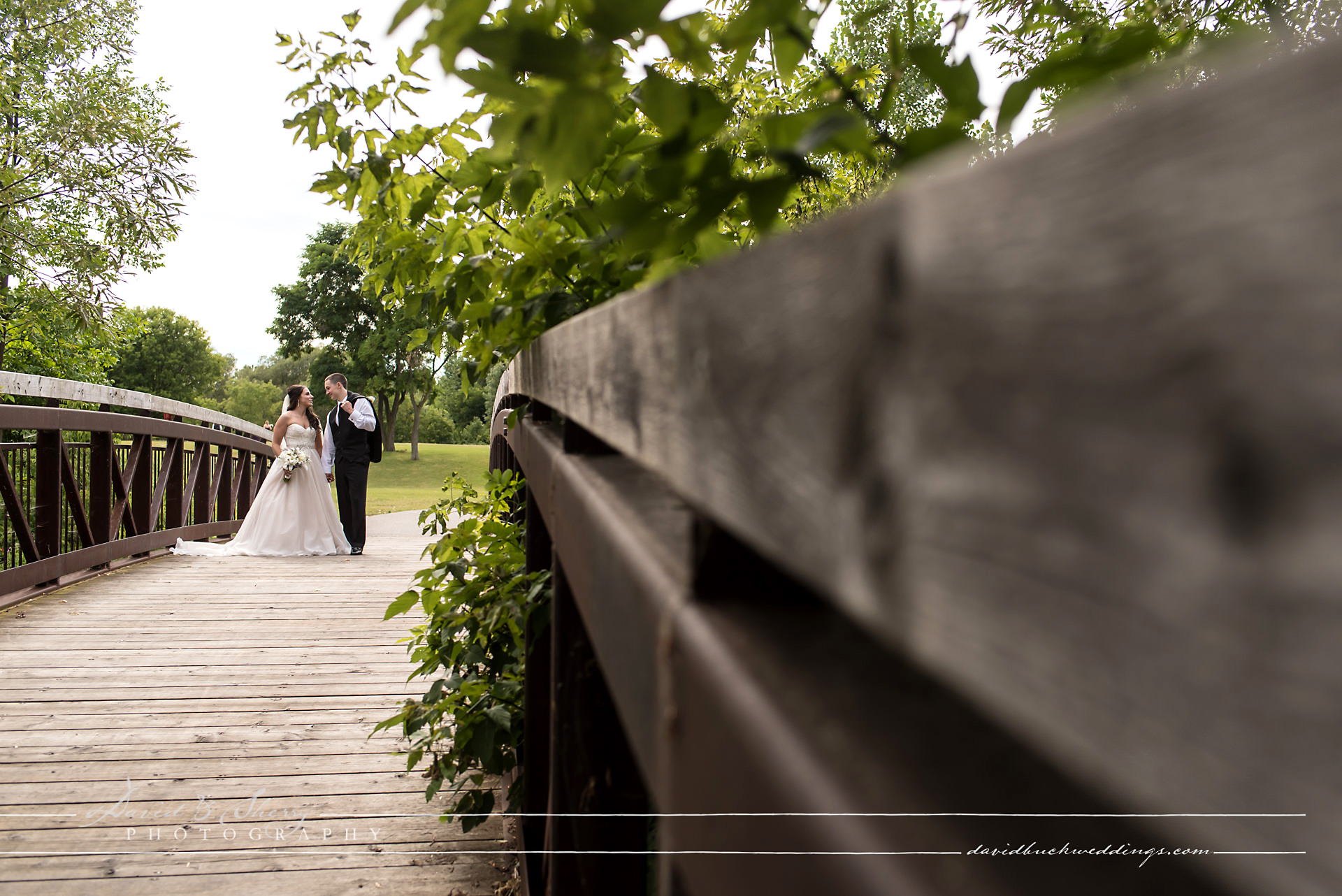 –
–
–
–
–
–
–
–
–