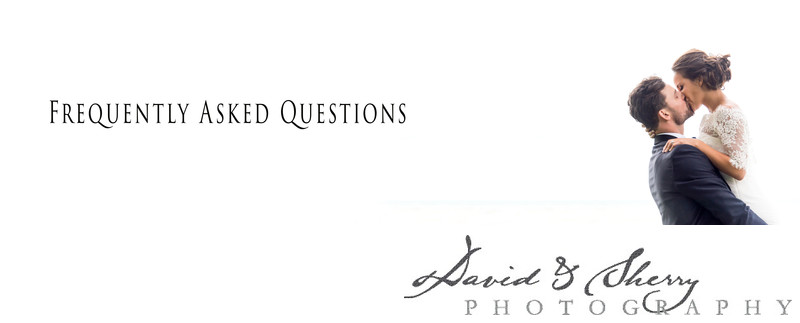 PHOTOGRAPHING
What is your photographic style?
The short answer is we describe our style as Creative Fine Art with moments of Photojournalism. We would love to answer this in much more detail so we made a separate page for a longer description of this answer.
How do I get the most out of wedding coverage?
David & Sherry have been photographing weddings since 2008 and through over 250 weddings we have a really good idea of what to capture on a wedding day which includes our own internal shots list which we capture throughout the day. Getting the most out of your wedding day coverage has much more to do with scheduling, timing and attitude and the following few points can help with the images you receive and as well optimize how smoothly your day runs.
The schedule of your wedding day ideally should have travel time planned in between locations as well as a buffer time for groups of people to go to and from their cars, the limo or any other transportation used.
It will always take a little bit longer to accomplish even the seemingly simplest tasks on your wedding day because everyone is excited and we don't want you to forget anything so give yourself some grace time. If you have a large amount of family photos it would be ideal to have someone who knows the families available to locate people who may be missing from the group. It is also beneficial to let your family know beforehand where they are supposed to be for photos. You can talk to your photographer to help you plan out optimal timing and locations to do family photos.
Have fun! Your wedding day will be fun and after all of the planning and thinking about the different parts of the wedding day for the months beforehand, trust the scheduling you have made to work itself out and allow yourself to go with the flow. The more joyful you are on the day, the better your photos will turn out because they will show your real emotion of joy.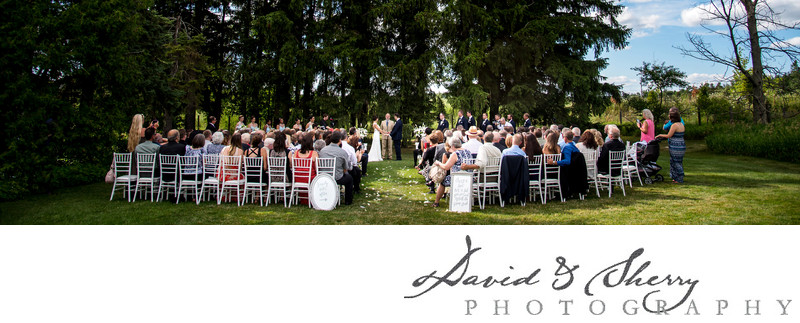 Have you photographed cultural weddings, Jewish, Chinese, Indian etc?
We love weddings of all kinds and over the years we have captured many different traditions and cultural events. Yes, we have photographed over 250 weddings and many of those have been different cultures. You can see examples throughout our work, and if you have specific concerns please let us know. We take great care of all of our clients and through our relationship between booking and the wedding we ask some questions which help us to know what special events may be happening so we are ready for everything that is going to happen on your wedding day or days.
We feel awkward in front of the camera, will we be ok?
Yes, it is our responsibility as photographers to get the best photos of our clients. Many of the people you see on our website have had the same concern and through how we conduct ourself in being fun people along with the instructions we give we are able to help you to look natural in front of the camera.
Do you photograph anything other than weddings?
Yes, though you won't see a whole lot of that online. Over the years we have done commercial shoots, car shows, families and babies, landscape and nature as well as things that are interesting to us. As artists we are always being inspired and trying different genres to keep our work fresh and we have taken on both small and large commercial, advertising and real estate projects which we would be happy to show on request but by far we are wedding photographers. David & Sherry specialize in weddings because we love them! We love people, we love the fast paced action of the wedding day and we get emotionally involved with what is happening and can't imagine our lives without weddings.
Have you photographed at my venue before?
Probably, though the better question would be "have we shot at a venue like yours before" which the answer to would be "yes". We have photographed in everything from centuries old dark buildings to large churches to banquet halls to wide open fields and even on the lake shore in a driving rain storm huddled under umbrellas! We are ready for any situation that may arise and if you have any specific questions regarding where you are hosting your wedding we would be happy to answer them.
Should I give you a shots list?
If you look around the internet for wedding photography you are certain to come across a wedding photography shots list including everything from "a picture of the bride and groom looking at the camera" to "the first kiss" and the "cake cutting". Having shot over 250 weddings we have an internal shots list on the day of the wedding which is probably far more extensive than the one you found online and it is our goal to capture our must haves list at every wedding.
During the creative session of a wedding day we are most often letting the light guide us. We are looking to see what is available in that location, at that time of day in order to get the best for our couple, venue and location. As such having a list of photos you want re-created may be less possible. We are there for you on your wedding day and as such will happily do what you ask of us. In our estimation you will get the best and most creative work by allowing us time to explore the area with the two of you and create unique and original imagery.
What I would recommend sending us in terms of a shots list is;
Which family photos you would like. It will help you to plan out what you would like and even ask your parents and grandparents what they would like as it is an opportunity where everyone in the family is dressed up beautifully and is a great time for generational photos.
We would also encourage you to let us know of any dream photos that you have from your wedding or ideas you would like us to create or execute.
Pricing
We will gladly send you a complete pricing form when you send us a message :) Contact Us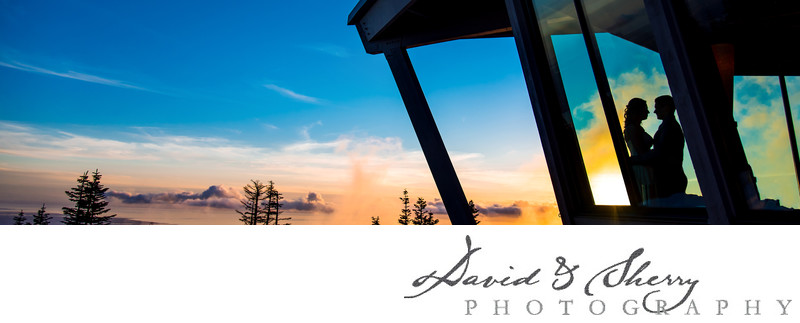 TRAVEL
Do you shoot destination weddings?
We love to travel! Our recent work has taken us to all parts of North America, Mexico, Italy, and France, and many more to come. We will book our own airfare, hotel and transportation, so you don't have to worry about a thing. Let us know the location of your wedding and we will quote you an all inclusive price for our services plus a day after (or before) shoot in a beautiful location nearby your wedding venue so we can create something truly magical for the two of you on your destination wedding. We would recommend having us there to document your Welcome Party and Rehearsal Dinner so that you have professional photos for your wedding album which will share the full emotion and tell the whole story of your destination wedding.
Do you charge for travel with in Canada?
No, we love shooting all the way from Victoria to PEI and would be happy to be there with you. We love new places and we love this fantastic country we live in and exploring it with awesome people is what we love to do.
Will you travel outside Canada?
Yes, happily - If you look through our portfolio you will see images from all over the world including many places throughout the U.S., Mexico, Italy, England and we always love exploring and capturing places we haven't yet been. You can also read about our international Couplescape trips here*
Will you travel for an engagement shoot?
Yes. Just send us an email and we will let you know what we can do, though we are always up for new adventures or getting to a place that has a lot of meaning to you. We want to be there with you, wherever "there" is.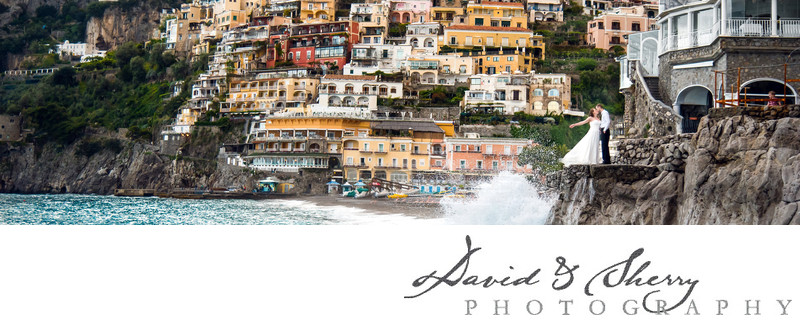 TECHNICAL
What equipment do you use?
The quick answer is the best Nikon cameras and lenses, the long answer is that we use the top equipment from cameras to lenses to portable lights and modifiers to be ready for every situation at any time. Specifically we currently use:
Nikon D850, D4, and D750 cameras as well as Sony Mirrorless Cameras
Lenses with focal lengths of - 20mm, 35mm, 50mm, 85mm, 105mm, 24-120mm, 24-70mm, 70-200mm and a 2x Teleconverter.
Lighting - Nikon Flashes, Magmod Modifiers, Light & Motion Stella Pro portable Lights and Ice Lights
For a more complete listing you can go here.
Do you have backup equipment?
Yes, we travel with back ups for everything, cameras, lenses, batteries, flashes. Our cameras also write to two memory cards at the same time so we can create a backup of your images instantaneously.
What if something happens to you?
We take every precaution during the wedding season to be in tip top shape for shooting weddings and do our best to stay healthy, not take unnecessary risks leading to injuries and take care of ourselves to make sure we are available for every client who has trusted us with their day. However there is the possibility of unexpected things happening to change our plans… If in the unlikely situation that we are not able to be there we belong to a wide community of photographers who have the same understanding about weddings that we do and we would find another photographer to cover for us. We will do everything in our power to make sure we are there to cover your wedding, or find an equivalent photographer for you.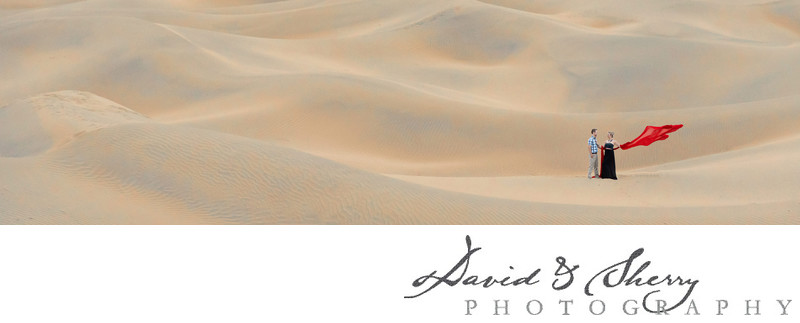 BOOKING
How far in advance should we be booking?
There is no guarantee as to whether or not we will have a specific date available however 1 year from the date of your wedding is usually a good time to book. If you are choosing your dates and have a few available please inquire as we can let you know what we do have available.
We would love to meet with you, but we don't live near you. Can we meet by video chat?
We conduct all of our meetings by Skype or FaceTime to accommodate the schedules and the locations of our clients who come from all over the world.
Why do we meet by video chat?
We are all living busy and fast paced lives, then you guys are adding in all of the time required to plan a wedding, meet with the vendors and spend time with your family in preparation for the day. We meet online to allow us both to meet in the comfort of our own home. Imagine if all of your wedding vendors would meet by Skype or FaceTime and the amount of time you would save in driving, meeting, getting dressed and put that time together. You may even have enough time to go on a date or two with your fiancé while you plan your wedding. We have found our clients love the convenience of scheduling and the comfort of meeting from home. We are also happy to meet during off hours to accommodate your schedule.
Where do you live and where are you based out of?
The answer to this question is a little more complicated than it probably should be, and our parents still say we are a bit on the crazy side. Sherry responds to this question by saying "We are wherever most of our stuff is :D" but the truth of the matter is we have multiple home bases which are located just outside Toronto, near Vancouver and in the Okanagan. We are people who love to travel and we are constantly all across the country and around the world.
What are the steps of booking?
Once you decide to book we will send you a link to our online client area where you can select your package, view and sign the contract and send the deposit. The date is not reserved until that is done.
What deposit is required for booking?
As a non-refundable reservation fee we require $800 in order to reserve the date, and it is a partial payment of your package.
Is the wedding package time continuous?
Yes, 9 hours of coverage on the wedding day is from when we start shooting to when we finish.
Do you do videography?
No. David and Sherry specialize in Wedding Photography, though we do have companies that we have worked with in the past and whom we would recommend. Please contact us for information.
Do you have a Photo Booth?
Yes we have a photo booth option that can be added to your package. Our set up is to be used while we are still at your wedding and is an add on to our service. We choose a location in the room which will suit the theme of your wedding or bring a backdrop and we will set up studio lighting and have someone running the booth. This is great for groups who want a lot of high quality photos with their friends and family at the reception. As the night progresses we often see wonderful fun captured in the pictures.
We do not supply props, but a fun trip with your girls to the dollar store can provide all the props you will need for your guests.

IMAGES
What is the "online gallery" listed in your price list?

We deliver all of your high resolution, unwatermarked images via the online gallery from where you can download the images, order prints, share the pictures with friends and family or share your entire gallery with people. You may download the images and have them printed where you wish, When you order images through the gallery we will make sure they are going to be correct for the medium they are printed on. This may mean a bit of specific retouching or some adjusting for whether it is printed on canvas or on photo paper or on metal.
Are the photos I receive edited?
Yes every image is touched up to be bright and beautiful. We individually edit all of your images so that you have a fantastic portfolio of images from your wedding day or engagement. There is some additional retouching that happens to images that are included in your wedding album such as blemish removal and skin smoothing, as well as to enlargements that you order through the gallery.
How many images do I receive?
From the wedding day you will receive approximately 100 finished images for every hour of coverage. So for a 9 hour wedding day coverage we expect to deliver approximately 900 images.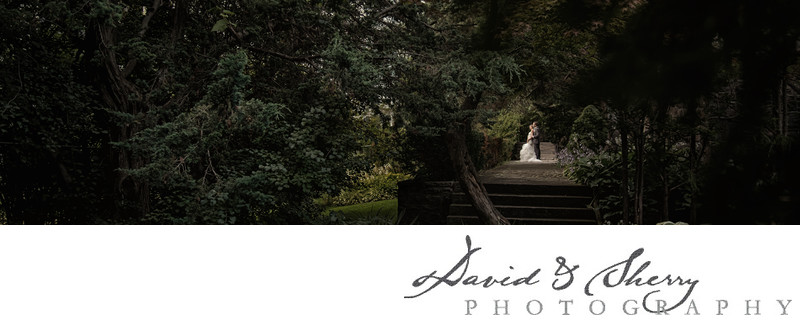 What is the photo delivery timeline?

We will be sending you teasers from your day within 2 weeks of your wedding and the finished gallery will be available to you within 4 weeks. We may have a few surprises along the way as well :).
Do we get to keep the digital files?
Yes. You will have the same files that I have on my computer. They are large and can be enlarged to whatever size you would like. We highly recommend having multiple backups of your images as digital media storage solutions are notoriously bad for long term storage. Even Hollywood movies store the data on large physical film media and put it in a special temperature controlled vault as if you are going to spend 100 million dollars producing a movie you are going to take every precaution storing that movie. Think about how many pictures you recover from 2.5" floppy disks. It is for this reason we find wedding albums to be so important. You can read all about them and why we find them to be the best way to store your images here.
Can we print our photos?
When you receive your photos via the online gallery you receive full sized, unwatermarked, individually edited images and full printing rights to the pictures. We retain the copyright for legal purposes and so we can display your images on our website and blog. All of your images are edited and calibrated for best use with our professional printing lab so we recommend enlargements and albums be ordered through us for best results.
Can Family and Friends view and buy prints?
Yes, they can order images and view them through the online gallery used to deliver your photos.
Our Privacy is important to us. Can we own all the images?
We retain the copyright to the images and you receive full printing rights to the images. This allows us to show our work in our portfolio or online. If you are intending to sell your images to a magazine we are more than happy to discuss purchasing the copyrights from us in order to do so.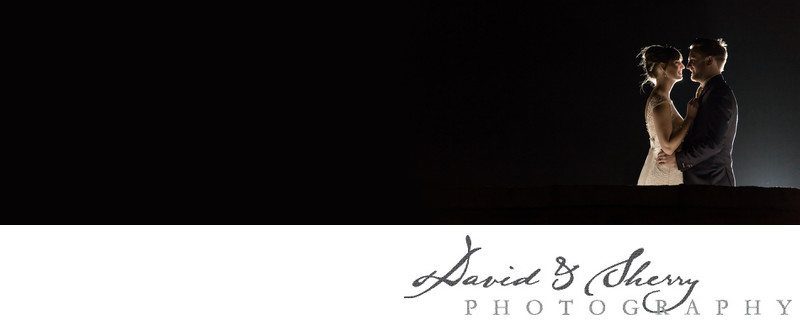 SCHEDULING
What if there's bad weather?

Of course we all want a bright sunny day for a wedding as we don't dream of getting married under a torrential downpour, but sometimes bad weather happens. We will do our best to capture everything we can on the day of the wedding including using umbrellas, sneaking out during a break in the weather for a few pictures and making sure we capture everything with the people from all over the world who have come to your wedding.
A backup indoor location for photos is also an excellent idea. We can help with this but can't guarantee one exists or that we have the proper permits to photograph there in the event of bad weather.
How much time do I need for my wedding coverage?
We would be happy to talk to you about this in detail, but know that you can change your hours coverage right up to and including the day of the wedding for example you book 9 hours of coverage but your reception run longs so you'd like us to stay later, we are happy to do so at an hourly charge. So when you book us there is no trouble in changing the coverage amount once your schedule gets worked out. We are happy to give you one less thing to worry about.
What if we go over the contracted time coverage?
We charge an hourly rate of $350/hr after the contract time is up and we are happy to stay as long as you would like us to.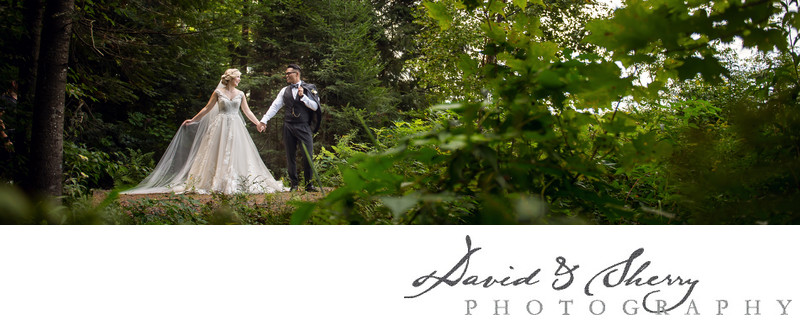 ALBUMS
What kind of wedding albums do you offer?
The albums we offer come from the world's top producer of handmade wedding albums. They are hand crafted just outside Venice, Italy and after having toured the factory we can say they are both fantastic and truly remarkable. We offer a number of different options and you can see more detail about our wedding albums here.
How does the album process work?
When you order a wedding album you have two options:
You can indicate to us a page range you would like to keep the album in and have us design it start to finish
You can select images you would like included in the album and we can design with those images.
During the summer our focus is on photographing weddings, so we prefer to design albums from November through April so as to guarantee the best service during those times. We are happy to design during the summer, but understand it will take a bit longer.
Either way once the album is designed you are welcome to review it and make changes until it is perfected. Once perfected it will be delivered to you within 6-8 weeks.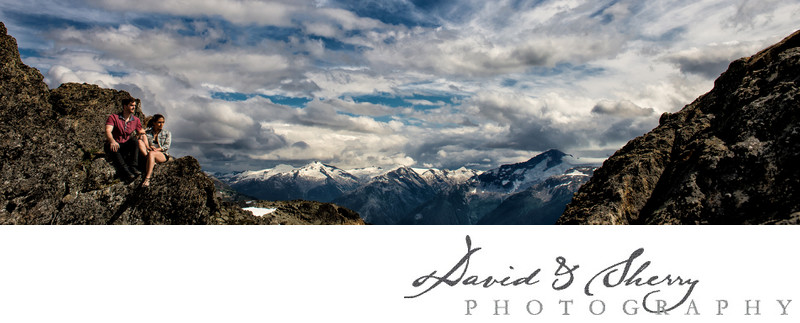 COUPLESCAPES
How do I hear about upcoming Couplescape trips?
You would sign up for our newsletter and be among the first to know. For more information about Couplescapes see the section under Information.
Why does your website say Davidbuckweddings but your business is David and Sherry Photography?
Ha, good question and I'm glad you asked :). Many many moons ago after we were married Sherry was a certified OTA/PTA after graduating from Conestoga college and had intended on spending her working career using her skills in occupational therapy and her husband David had these grand plans of becoming a wedding photographer. At the time Sherry loved landscape photography but the idea of taking pictures of people wasn't top of the list so the company which was originally to be David Buck Photography along with the davidbuckweddings.com domain name. However, before we had ever shot our first wedding Sherry was fully committed along with David to photographing weddings together but we had already built a website and paid for several years of domain services. By the time we changed our name to David & Sherry Photography, the davidandsherry.com domain name was taken so for purposes of SEO over the years and the lack of the perfect alternative domain name we have chosen to continue using davidbuckweddings.com