Cambridge Mill Wedding Ceremony
Wedding Ceremony at Cambridge Mill
Cambridge Mill is such a unique wedding ceremony venue. We love walking into the front entrance of the Mill, up the stone staircase into the reception area where we are then directed to the The Falls Room & Solarium, The Gallery, The Waterfront Room & Garden Terrace, or the Pavilion. Each room offers a different feel and decor and each can host a wedding on a given day. Most of the ceremonies take place in The Pavilion with the large wooden beams and glass encased chapel give it an outdoor feel overlooking the river while still providing the comfort of heating or air conditioning depending on the temperature outside. Having a seating capacity of 220 people this picturesque chapel is beautiful. The long walk from the Mill to the Pavilion for the bride and her dad to enjoy is a highlight for most brides and their fathers. The emotion has plenty of time to build up as he walks with his daughter for the last time as a single woman. After the I do's there is a terrace area for mingling and cocktails which is also a possible place to take a large group shot of all of the guests at Cambridge Mill. From there it is over to Mill Race Park for some pictures with the bride, groom, bridesmaids, groomsmen and bridal party
The wonderful wedding ceremony coordinators Shannon, Vanessa or Amanda will be sure to help you get all the planning details worked out.
Cambridge Mill is located in Cambridge, ON and can be found
website: http://cambridgemill.ca
phone: 519.624.1828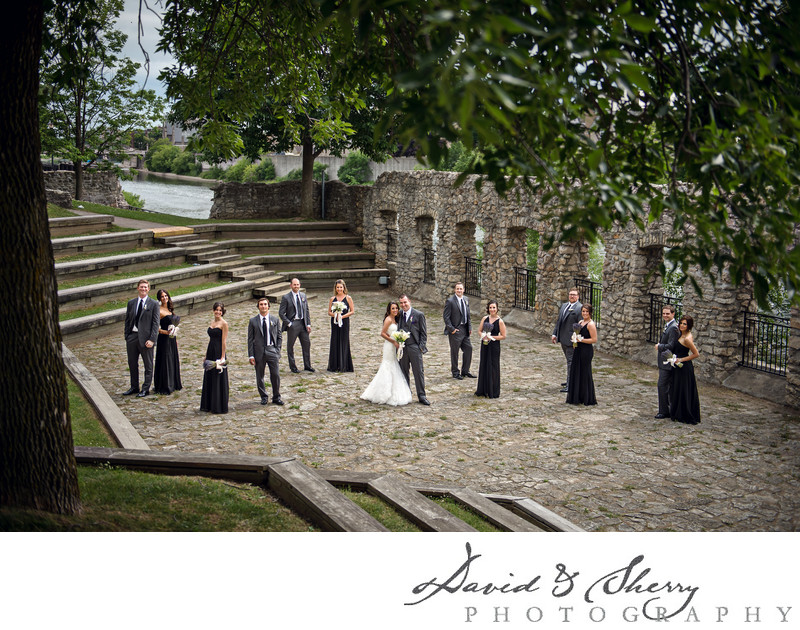 Location: 130 Water Street North, Cambridge, ON N1R 1P1.
1/2500; f/2.8; ISO 800; 31.0 mm.