High Park Engagement Photos Toronto
High Park Engagement Photos in Toronto
One of the Best Places to take engagement photos in Toronto is at High Park. One of the biggest reasons is there is no photo permit required when taking pictures in this beautiful space whereas in most other places near the city a permit of some sort is required.
Four Season Photo Location
This park near the center of town, just north of Lakeshore Blvd. is a perfect spot no matter what time of year it is. In the spring there are cherry blossoms that cover the drive into the park which attract people from all over to see, and it's a one of a kind view for people taking pictures. In the summer the green trees and beautiful oak and large old growth trees dominate the background, in the fall the beautiful colours of red orange and yellow on the trees gives a fantastic feel to the colour that dominates all of Ontario in October, and in the winter the density of trees and the evergreen shrubs which can be found in several locations throughout the park offer a really nice look even though most of the land is covered in snow.
Pre-Wedding Photography in Toronto
These pre-wedding photo shoots which happen after the engagement but before the wedding take place with almost every couple. They use the photos to show at their reception, to make albums or signing books, and to share their joy with their family members all over the world. The are an important part of the traditions in Canada and we are always pleased to be part of someone's big day.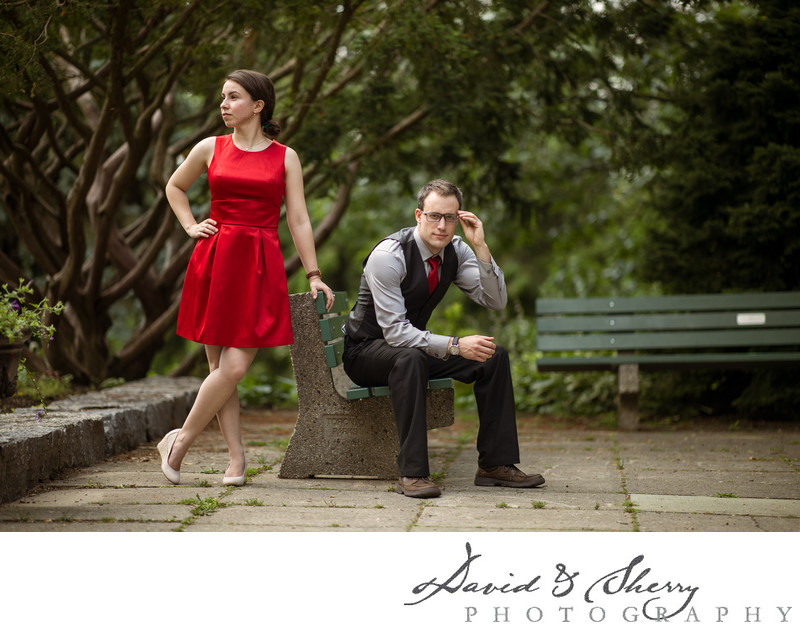 Location: 1873 Bloor St W, Toronto, ON M6R 2Z3, Canada.
1/1000; f/1.4; ISO 50; 105.0 mm.