Knox College Wedding Photography
Knox College Wedding Photos
One of the most coveted wedding photo permits is to get Knox College wedding photos on the day of your wedding. Originally founded in 1844 this masterpiece of gothic architecture has beautiful lines, and great beams of light filtering in through the room which makes it an absolute dream for photos of a bride and groom. Knox college is the best rain plan photo location in Toronto and one of the best year round places to get great photos every time.
Winter Photos in Toronto
A challenge in any city is to get great photos in the winter. This fabulous venue does it each and every time due to it's outdoor courtyard which is sheltered from the wind, and the covered walkway allows for a group of people in formal attire to get out and get great photos indoor or outdoors in any weather, in any season.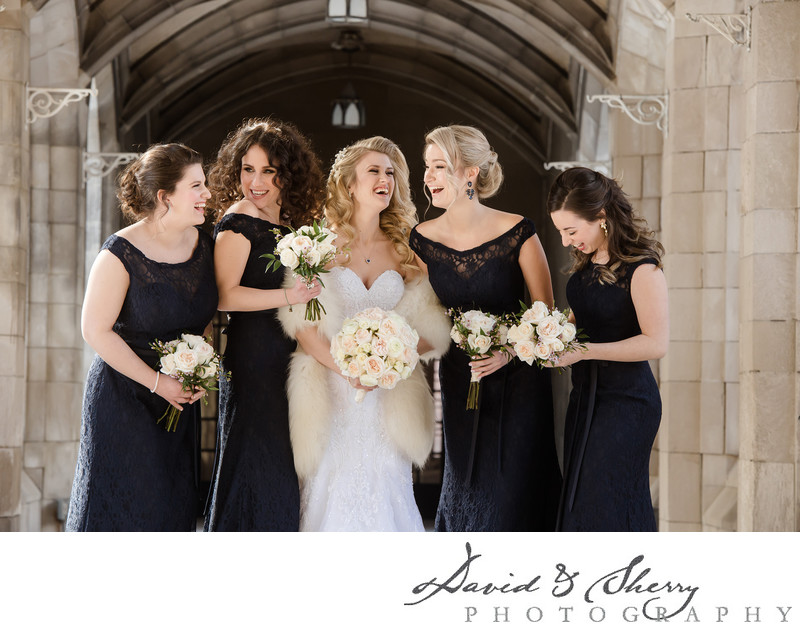 Knox college is perfect for group photos, bride and groom pictures, family photos, individual portraits of the maid of honour, best man, flower girl, ring bearer, officiant and anyone else important to your wedding day.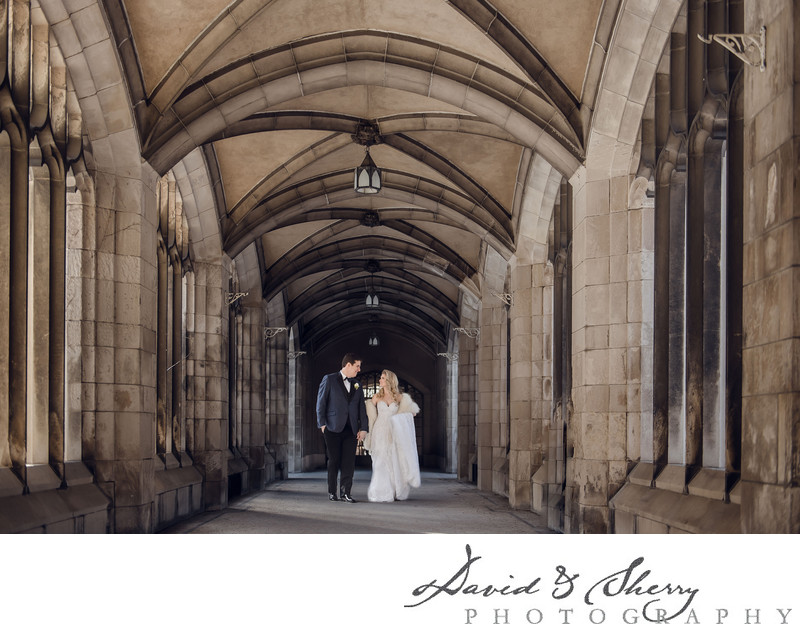 I love the long corridors, the arched ceilings, the windows in just the right places and most importantly it's proximity to the best venues in Toronto. Knox College at the U of T is the best place in Toronto to take wedding photos.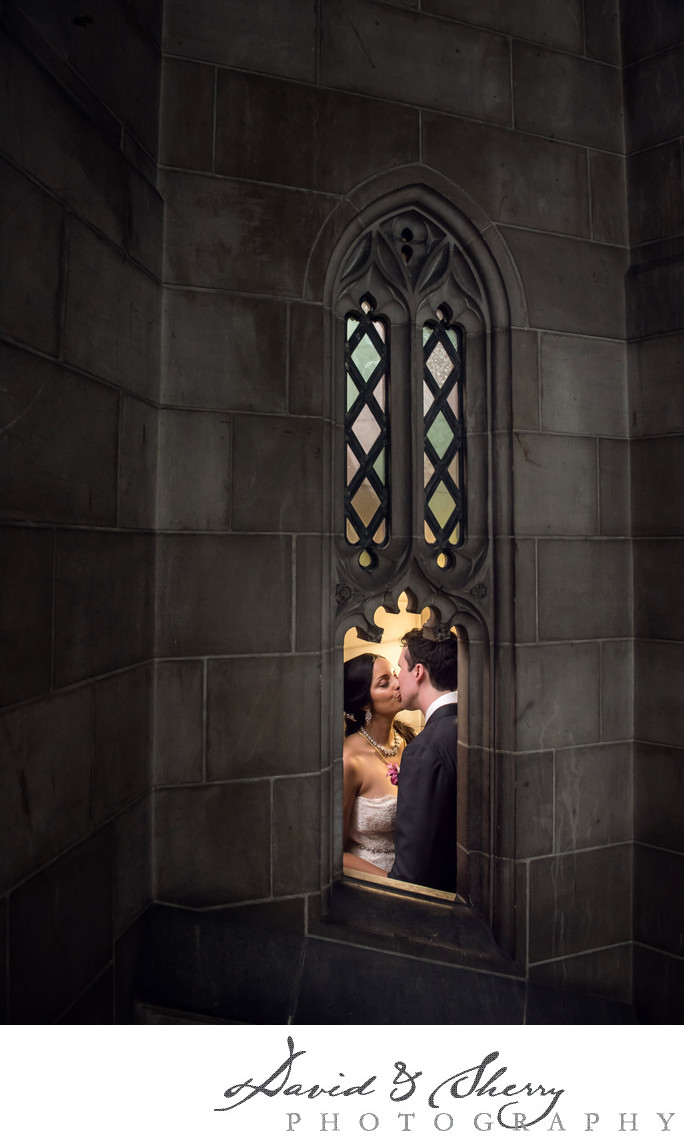 Location: 59 St George St, Toronto, ON M5S 2E6, Canada.
1/160; f/2.8; ISO 2500; 70.0 mm.