For a wedding location in Vancouver, the VanDusen Botanical Gardens is unparalleled in beauty. When surrounded by such photographic options throughout the property we are bursting at the seams with ideas, thoughts, plans of where to shoot, what angles to take and how to the get the absolute best for our clients.
However in over 350 weddings in our careers few have come together quite as perfectly as this day did.
The Wedding Day
The day started off as many do in the Vancouver region, with the threat of rain. As always we hope for the best but plan for the worst, so we are ready for anything that comes our way. After battling some unusually heavy traffic the day got underway at the Fairmont Waterfront Hotel, downtown Vancouver. The groom and his guys got ready at the couple's house then we proceeded to the stunning VanDusen Botanical Gardens.
Ceremony
Unfortunately the weather reports were correct and there was a small amount of rain falling from the sky, but our bride decided to keep things as planned and bring out a few umbrellas. With the ceremony set to begin she walked down the aisle with an umbrella, but then something phenomenal happened… the rain stopped and the rest of the day was without moisture… but it gets better…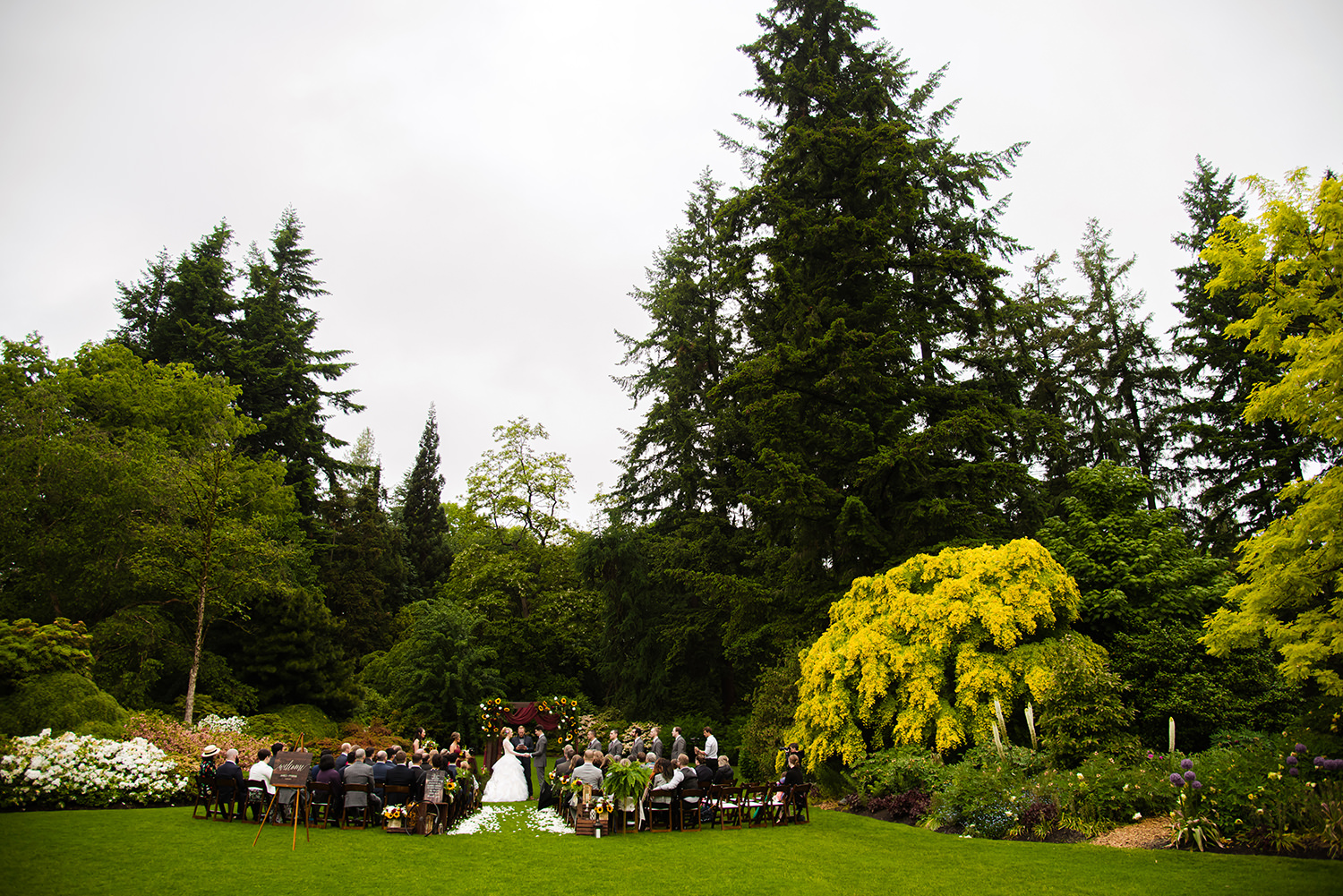 As the bride and groom were saying their vows the skies opened for a few moments and a beam of sunlight shone down on them for the end of their vows, the kiss, and the exit… It was such incredible timing, light and location that I was in tears at how beautiful it was.
The Wedding Photos
This was my favourite photo session at a wedding all year long. The property at VanDusen Gardens is so vast, and there are so many different options that we could have photographed all day long and still not used the areas we wanted :). So we moved quickly from spot to spot choosing our best options along the way and created this collection of photos.
This next one especially speaks to me because of the composition, leading lines of the road, the Japanese maple and the overall beauty of the image.
Then we got to the wisteria which at time of year was just turning yellow… and my was it beautiful! As Sherry is such a connoisseur of flowers she was in heaven… but this is definitely one of my favourite photos of the whole year of weddings. Few images bring me to tears, but this one did. 
The manicured gardens at VanDusen pair so nicely with a bride and groom.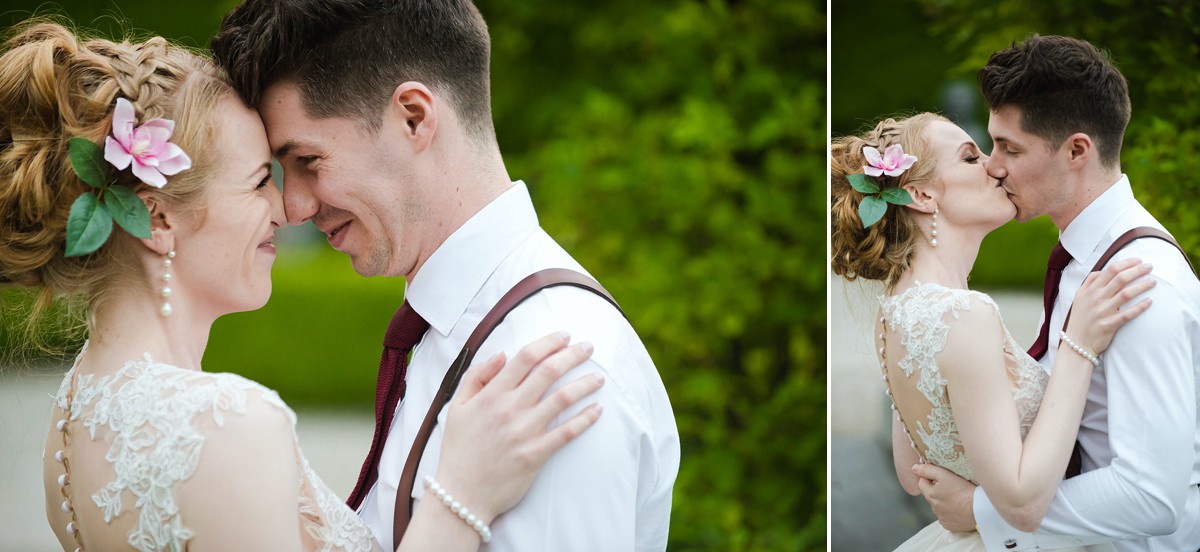 Oh and did I mention we got a beautiful sunset out of it all too… what a perfect wedding day.
VanDusen Gardens – http://vandusengarden.org/
5251 Oak St, Vancouver, BC V6M 4H1
1 604-257-8335
Fairmont Waterfront Hotel – 900 Canada Pl, Vancouver, BC V6C 3L5, Canada