Hair Body & Soul Glamour Shoot
This past weekend Sherry and I had the privilege of spending the day with the girls over at Hair Body & Soul in Owen Sound.  Sherry gets her hair as well as any pedicures and things we men don't hear about and she always comes home with a smile and tells me how much fun she had with the girls.  Well I didn't really know anything about it until I got to spend the day with them as well and it was a blast.
Not long ago many of the girls in this salon went to Las Vegas to spend a week learning new hair techniques and developing their craft and when they got back they got together and said "hey!, let's get some girls together and practice our new hair styles and have some fun"  So they did, and got their makeup artist in to do makeup, and talked to Sherry and asked if we would be interested in photographing the day.  We obviously said yes, and not only had fun, but used it as an opportunity to practice our craft, and have some fun with new techniques we've learned.  We even busted out the fan to blow some long hair and get some interesting shots.
So without further reading, here are some shots from the day.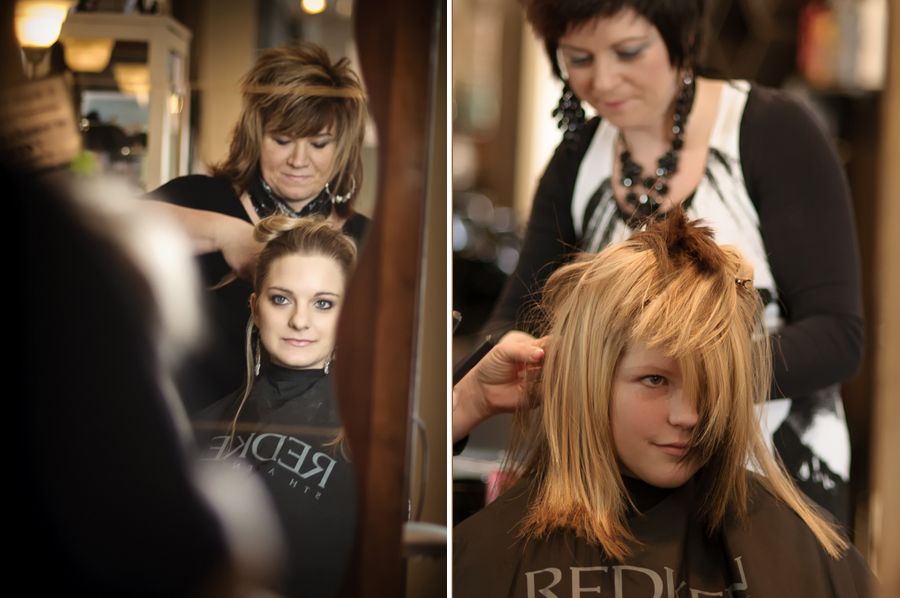 What is a day at the Salon without a fresh cup of Tim Horton's Coffee?  (and no, I don't know if she rolled up the rim :D)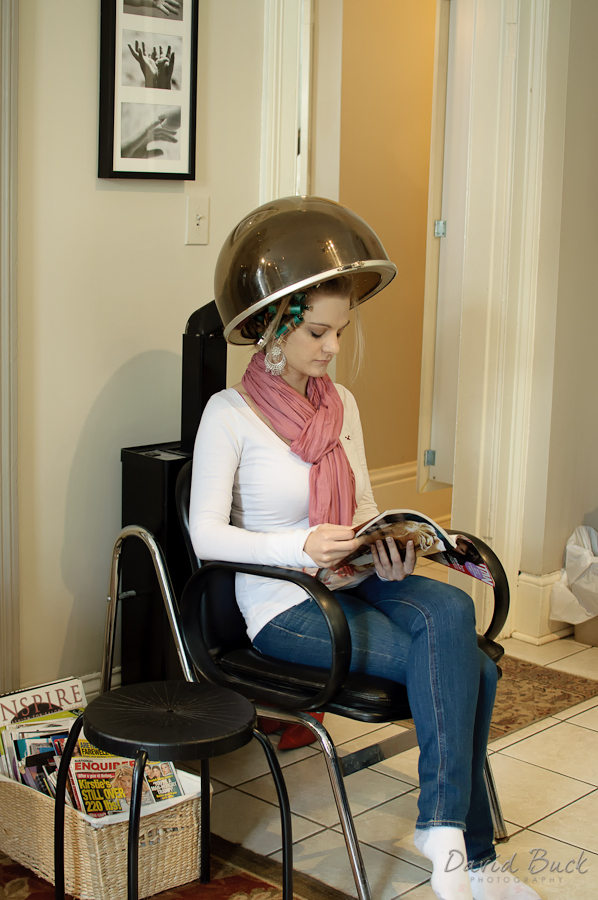 She looks pretty excited to be spraying!
I like to call this one the "Einstein" 😀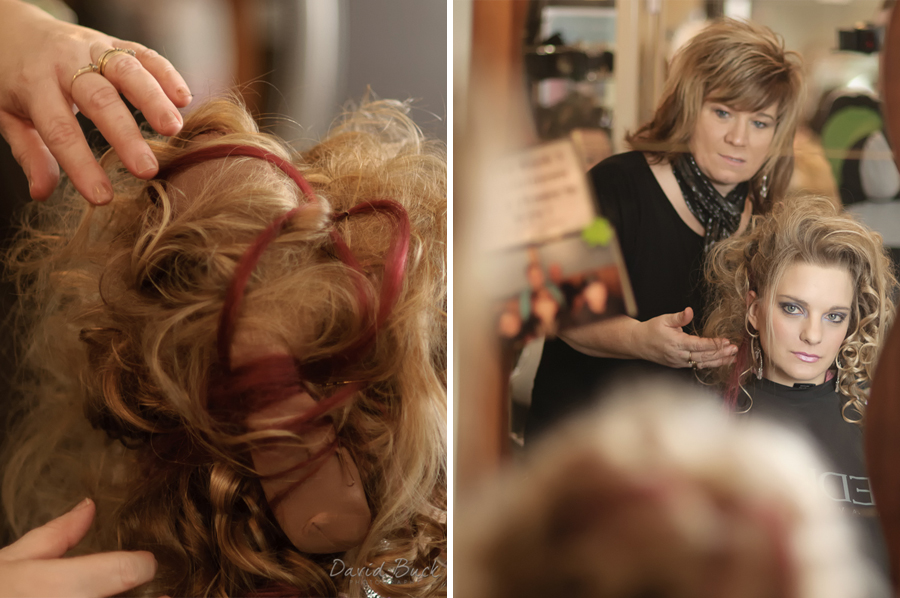 And of course, here I am finding a strange position to be shooting from… again…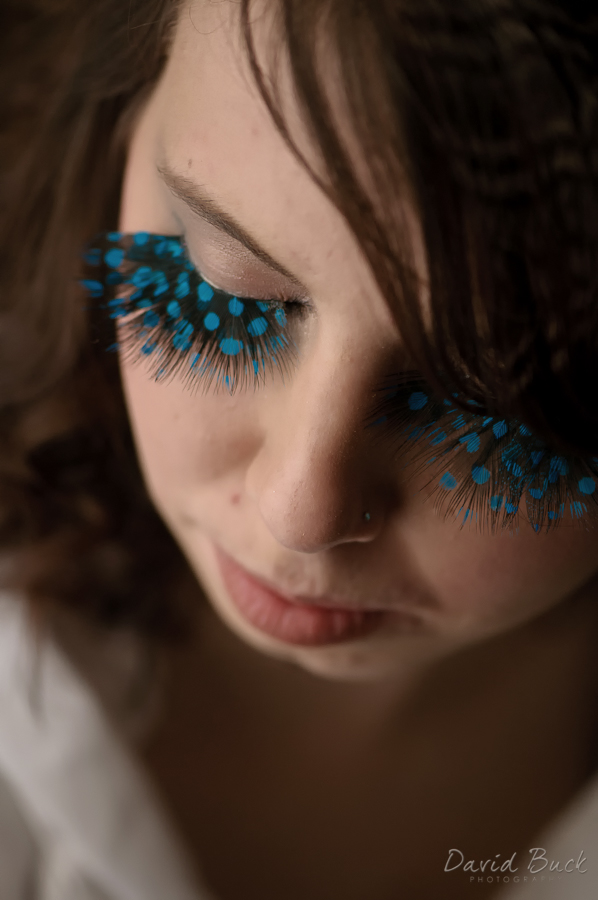 Thanks so much ladies (and a few gentlemen) for an awesome hair day!
Saved: 2011, Featured, March, Uncategorized
Tagged: body, camera, David and Sherry, girls, glamour, hair, hair body and soul, las vegas, model, Owen Sound, pedicure, photography, pictures, portraits, posing, salon, Shoot, soul