Nathan & Joy – Blue Mountain Engagement Photos
We hit it off right away with Nathan and Joy.  It turns out that the two of them are very much like Sherry and me… Goofy!  Our engagement shoot turned into dinner and a double date as well… all while getting some sweet shots, though the last one is my favorite.  The theme for their wedding is You & Me, so we collaborated and brought a whole bunch of props to go with the different yous and mes they are going to have such as dine me, kiss me, serenade me (which is the last photo) and the like.  I can't wait to see all the things that get done with these photos.
Props to Three Guys and a Stove in Blue Mountain, dinner was awesome and the service was exceptional.  Have the chicken stack!  (it was delicious) Sherry says… "Have the Steak, it also was good."
I tried something I have never done before on their shoot, a 3D photo. Which I am glad to say turned out great. It's something I learned at WPPI this year and have wanted to try it ever since. You need the blue and red glasses to see it but it turned out great, I still have to hone my skills with it but for a first try…awesome.
These two are having a great time planning their wedding.  They are both practicing doctors in Australia where they live, but are having their wedding in Toronto/Mississauga next year where they grew up.  So, they hopped on a plane to Canada to stay for a week to do all their wedding planning. I can't imagine planning your wedding in one week, but thanks to their bridesmaid Ann and help from everyone here on the home front things are moving along very well.  I don't know all the exciting details yet, but I understand they have also hired Andrew & Emily from Honey & Dear for their cinematography services. I'm looking forward to working with them.  Now back in Australia, I'm sure they are doing awesome…good luck with the studying, and we can't wait to shoot their wedding next July here in Toronto.
I love how goofy these two are together.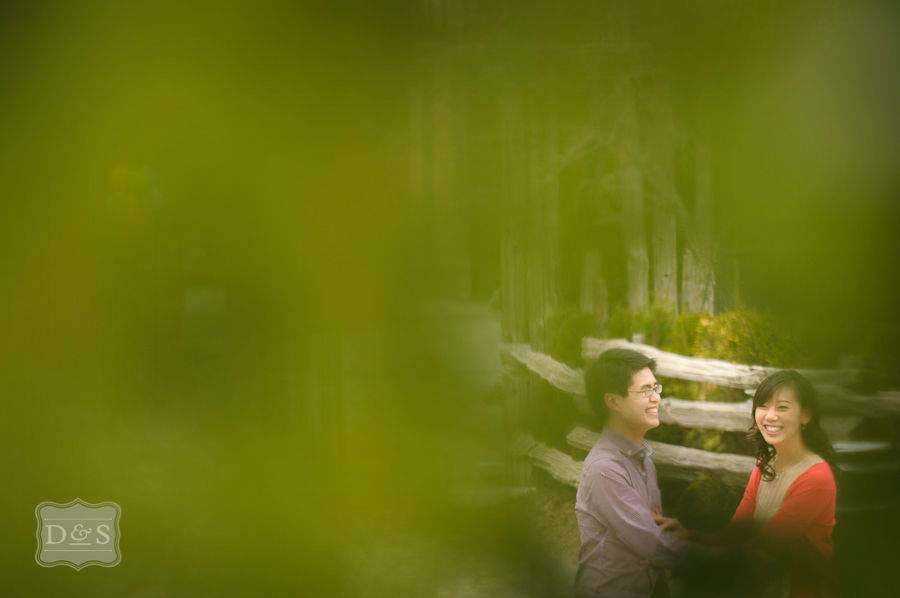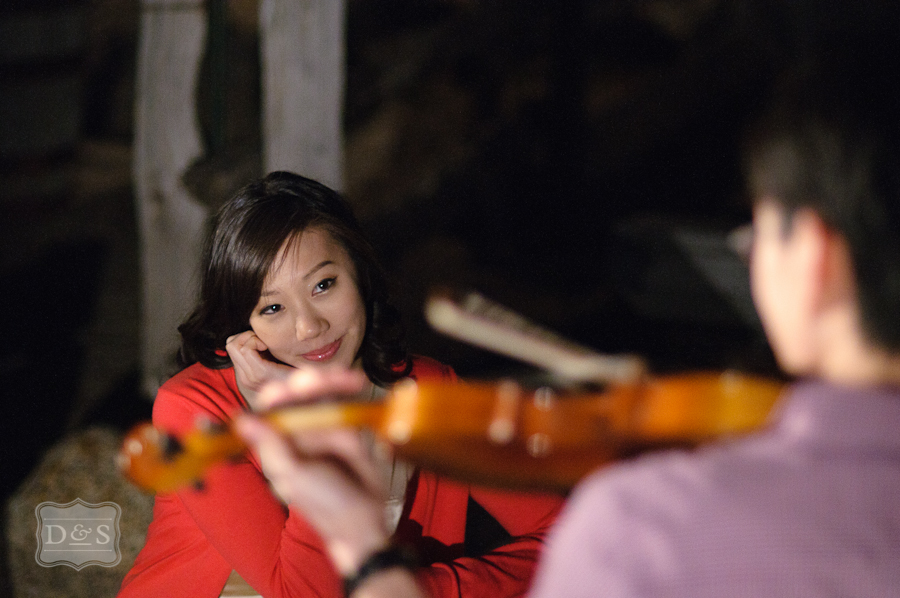 My favorite from the day
Congratulations Nathan & Joy
Saved: 2011, Engagement, May
Tagged: 3D, 3d engagement photo, 3d engagement photography, 3d wedding, 3d wedding photography, anaglyph, blue mountain, blue mountain engagement, collingwood, David and Sherry, doctors, Engagement, favorite photograph, honey and dear, ontario best blue mountain photography, Photo, photograph, photographs, stereo, three guys and a stove, Wedding