Des, Andrea, Sherry and I met one weekday evening in the winter to talk about their wedding and we made an instant connection.  Before we left that evening Des & Andrea weren't just clients, they were friends as well.  In the months that ensued, the word that kept coming up for their engagement photos was "epic".  So, we started thinking about the most awesome locations we could find to create some gorgeous couplescapes for them to display at their wedding and in their home.  We settled on the the gorgeous and might I say epic location of Casa Loma as the starting point for their photo shoot and we were all excited to get going :).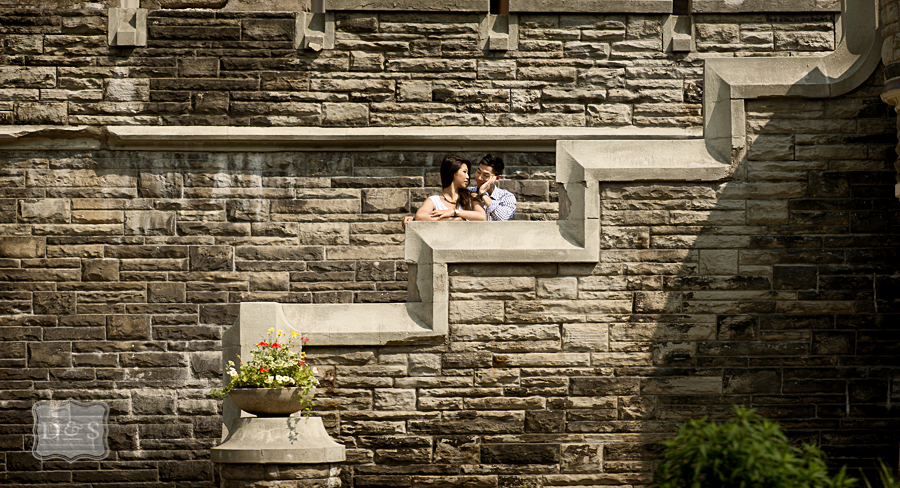 Next it was off to the RC Harris Water Treatment Plant at the end of Queen St. in Toronto.  A beautiful art-deco design and awesome architecture.
We ended the day with a few romantic photos with inspiration coming from the cover of the movie "The Notebook".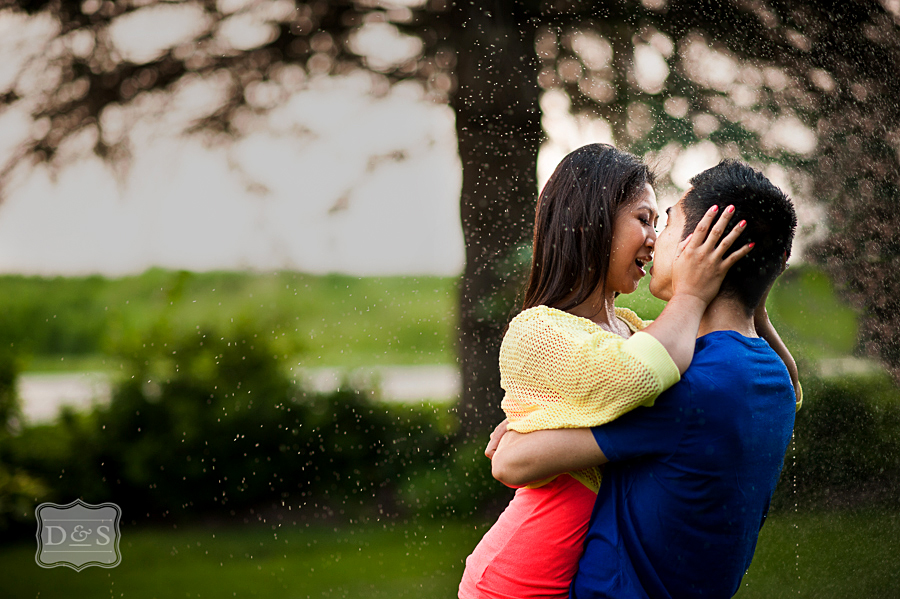 Thank you so much guys, we can't wait until your wedding in September.