As wedding photographers, one of the things Sherry and I strive to do is to capture the unique vision for the celebration of each couple that we work with. For some, it is a grand affair with hundreds of friends in attendance. For others, their dream is to celebrate their union in a more intimate way. The time that we spend with couples beforehand, and during their engagement shoot, helps us to understand their specific desires. Then, we can make a plan to see that it all comes together on this most important day.
Marc and Jennifer's engagement shoot with us this past winter featured frozen waterfalls and lake ice. What a contrast to the warm summer ceremony held at the historic stone Ellis Chapel in Puslinch! They chose to have a small gathering of those they love best to be a part of this very special event. Enjoy viewing some of the extraordinary images from their wedding celebration.

–
–
–
–
– – – –
–
–
–
–
–
–
–
–
–
–
–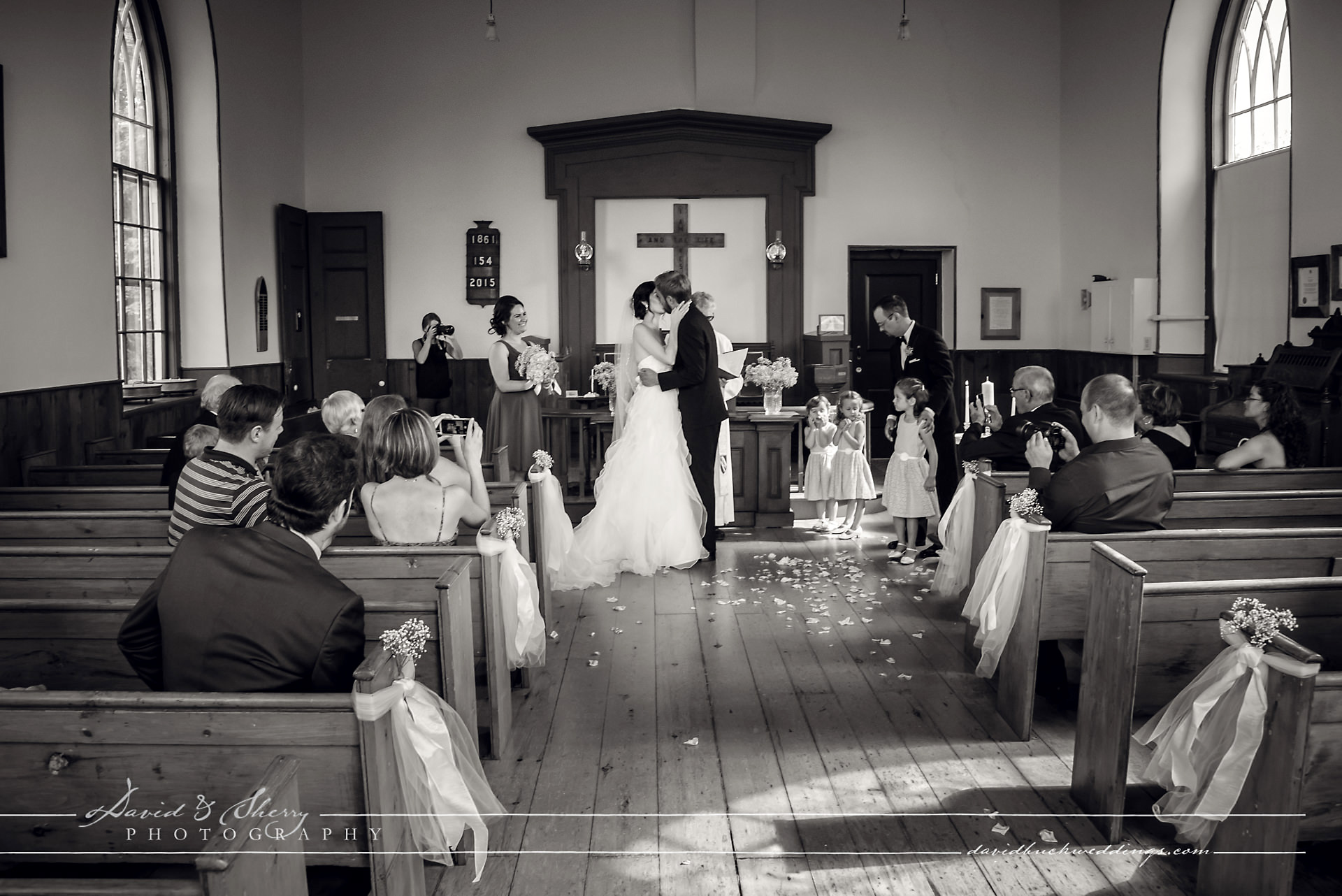 –
–
–
Using a gorgeous white vintage car with traditional white ribbon as their "getaway vehicle", Marc and Jennifer met us in Guelph's historic stone district for more photos. There is something about the juxtaposition of the rough stone with a delicate and frothy wedding gown that makes for a stunning photo composition. We also used a grand piano as a fitting backdrop for these two musicians.
–
–
Are we not formed, as notes of music are,
For one another, though dissimilar?
– Percy Bysshe Shelley-
–
–
–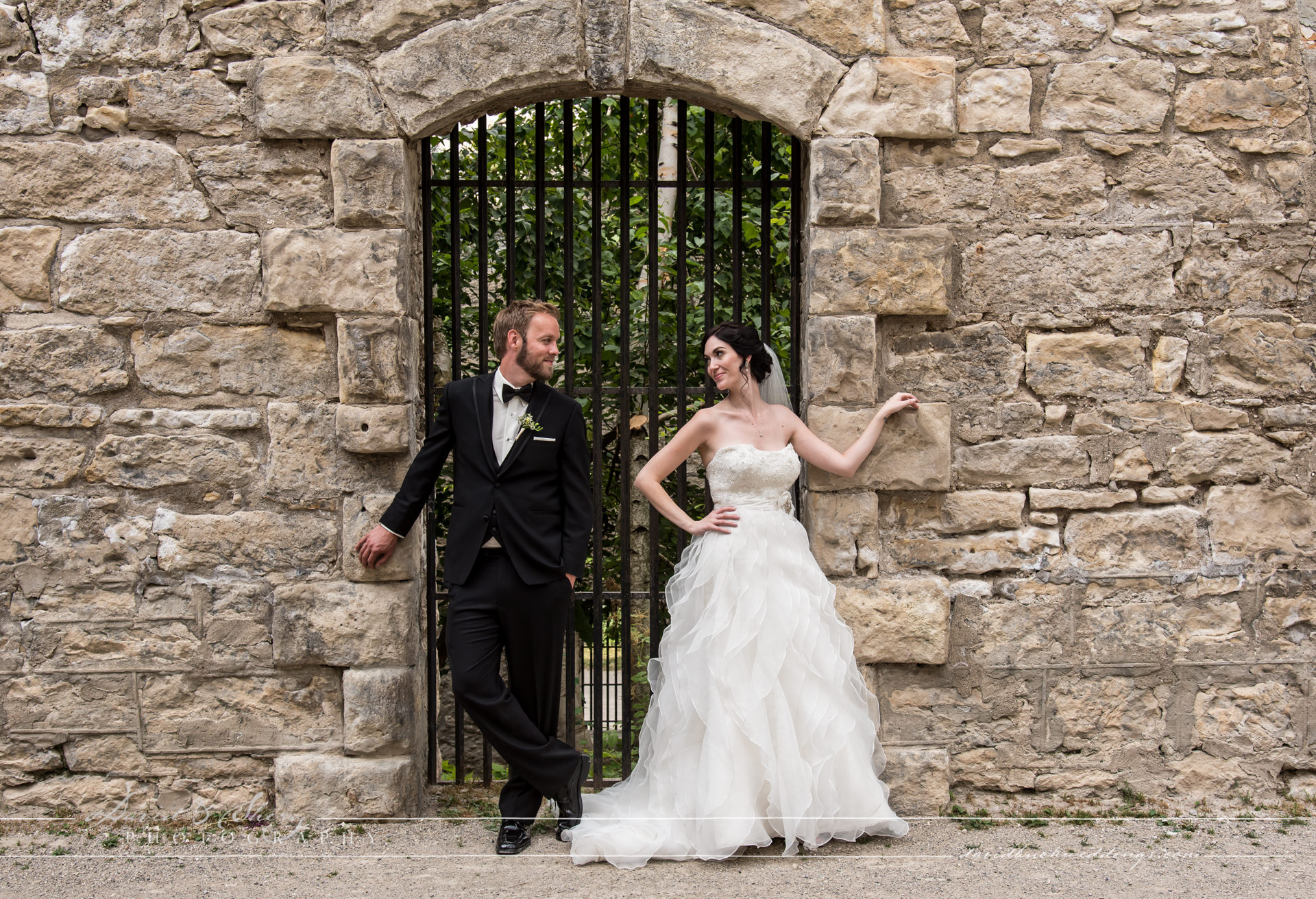 –
–
–
–
–
–
–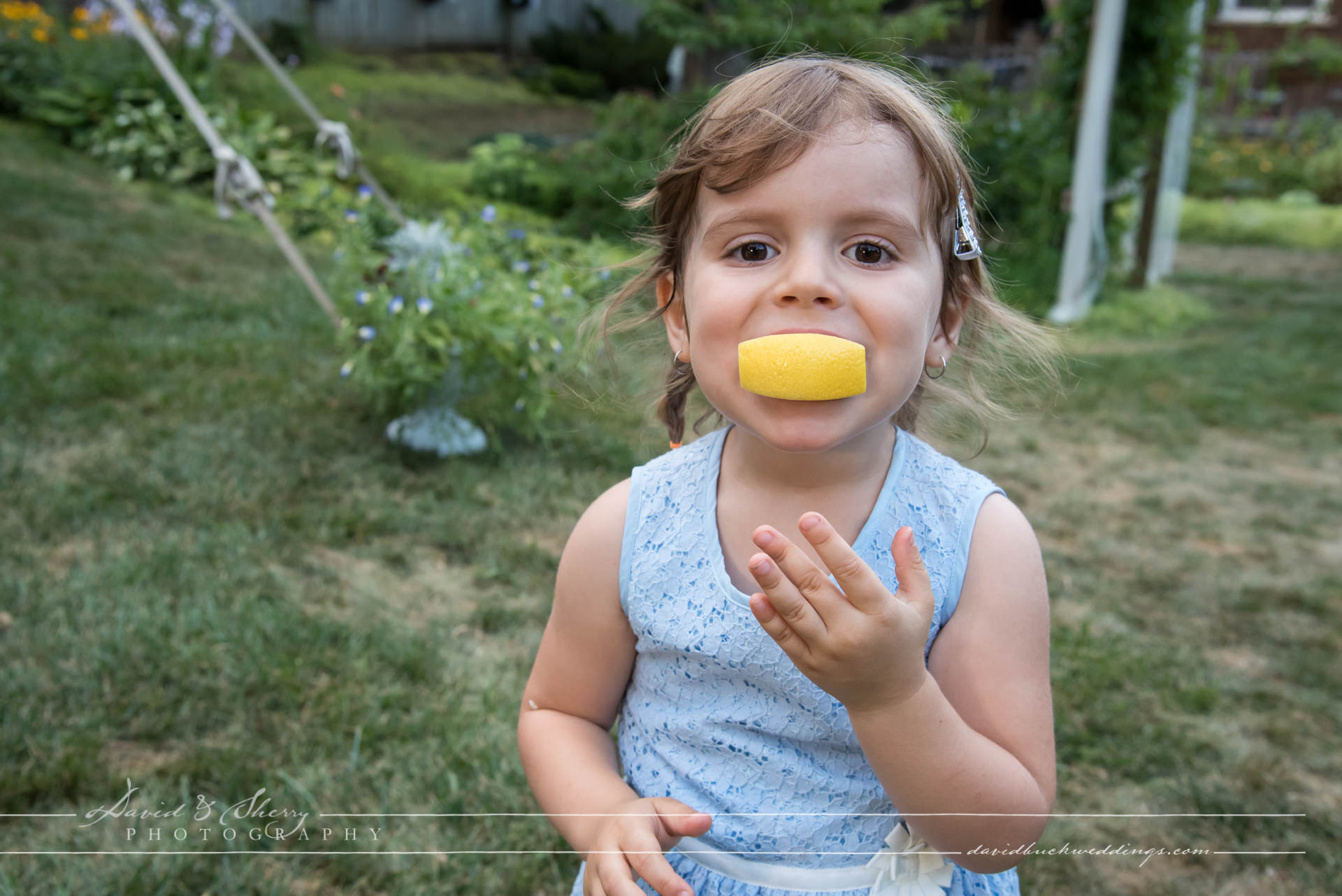 –
–
– –
–
–
–
–
–
– 
The reception was held later at the bride's parents' home. Dad's pre-wedding labour of love was to build the dance floor, and the tent in the backyard provided ample space for the wedding meal. The final touch to this memorable night, which was chosen to take place symbolically during a Blue Moon, ended with sparkle and stars. As a U.S. president said, "Life is one grand, sweet song, so start the music." We wish Marc and Jennifer all the best as they start their own music together!
–
I add this one in here at the end as though we didn't get a shot of the beautiful full moon which marked their blue moon wedding, we were able on their engagement shoot to get a beautiful shot of the starry night sky.