Vancouver FAMILY PHOTOS FILLED WITH LIFE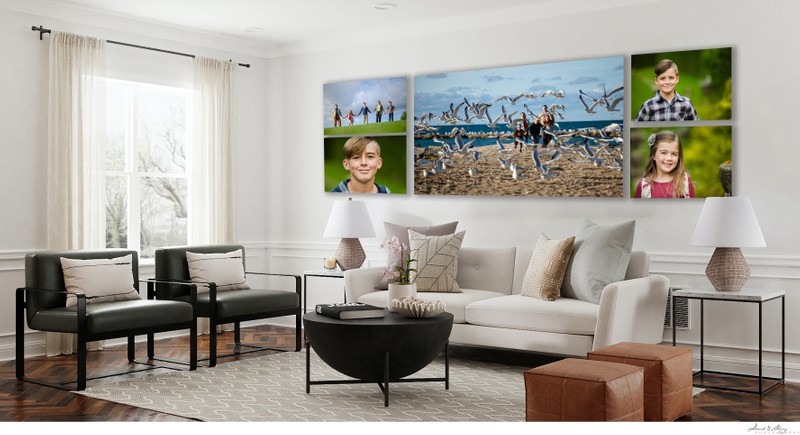 You will be comfortable in front of our cameras
Thousands of clients who have all been concerned of how they look, not being comfortable in front of the camera or unsure their kids would behave have learned it doesn't matter in front of our cameras. We will make you feel comfortable, connect with your kids and get the best for your family. Then we'll apply our wizard-like photoshop skills to make sure you look your best.


We take pictures that belong on your walls
Handmade Italian Wall Art is incredible and is best for showcasing your beautiful family.
The fleeting moments of life
As parents we know you love your kids...most of the time. We also know that when you look back at photos of your kids all you see are the good things, you forget all the bad, you know that time you sent them outside to play...and then locked the door just to get some peace and quiet (only for a couple of min).
We get it, kids don't always cooperate, and bribery doesn't always work, but that doesn't matter we focus on photographing life, your life with your kids right now in this moment. Whether this moment is happy, sad, or mad, luckily kids' emotions switch faster than a......so even if this moment is angry, we want to embrace your kid's emotions right now, they will change soon, and when they do we will capture that too.
In truth, we didn't always love photographing family photos, before we had kids of our own we didn't get it. We didn't understand the importance of getting photos of the cubby toddler's hands before they grow into hands that don't want to hold ours, we didn't understand that the days are long but the years are short. We started our parental journey in 2013 and I can tell you, my favorite photos of my kids are the moments, the messy, the "letting life happen" in awesome light photos. These are the moments I have on my walls, on the background of my phone, in my kids albums.
We prefer environmental portraiture which is just a bunch of fancy words for "we don't do studio work". The world is our studio, whether that's your home, your favorite hike, or a local park we will photograph your family in your favorite spot.
Don't get me wrong we know that as parents you also want that photo you can use for Christmas gifts for mom, where you are all sitting pretty and looking at the camera, we get those too, but that's not all we get. We will capture the connection you have with your kids, the teenage aloofness with a hint of a smile, the toddler curiosity in the world around them, the baby cuddles and little smiles. Let us photograph your family adventure and document today for your family because tomorrow the kids you have today will be gone forever. Don't let these moments slip away undocumented.
Pricing
$650 for an all-inclusive family session
- Photo session any where in mainland western B.C.
- 1.5 hours, extra time included if needed
- Post session touch up and selection appointment (let us work photoshop magic with you to show only your best side)
- Digital images of your session
- Live ordering session showcasing what can be on your walls