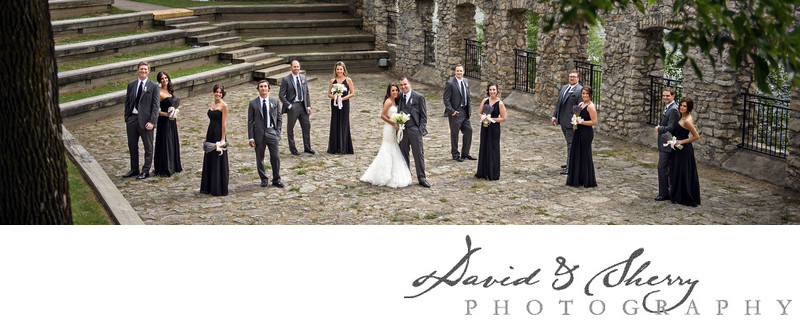 Wedding Day Schedule Planning
The way you plan your day will help it to run more smoothly and accomplish the things you most dreamed of on your wedding day because once the day starts it will fly by quicker than just about any other day of your life. There is so much going on and so many different moving parts that there will be many things you don't notice on the day because you are busy marrying the person you love most and spending the day with your closest family and friends. We are more than happy to help you build your day of schedule but the following are some tips and common questions from a photography point of view to help you along your way.
Start your planning from the times that won't change.
There will be a portion of the day, usually the ceremony or the call to dinner portion of the reception that should be held at a certain time, for instance if the church you are getting married at is available for the 3:00 ceremony start time slot then you start building your day from that point. Likewise if your dinner should start being served at 6:30 then you work backwards from that point.
Consider Driving Times
If you aren't having your wedding all in one place from the getting ready through the reception then there will be some travel time in between. Where are the guys getting ready, the girls, the ceremony, the photo location(s), and the reception and how are you going to get from one place to another and how long will it take to drive there. Also take into consideration once you decide to leave somewhere if there are 12 people with you from family to bridesmaids it will take an additional bit of time to actually get into the cars, so give yourself some buffer minutes to enjoy the day without having to rush when leaving.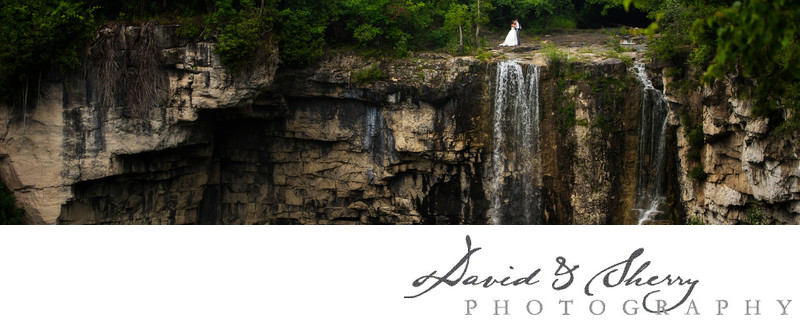 Decide whether you are doing your formal photos before or after the ceremony
You can refer to our first look section to get a better idea about the first look, but having the photos taken before the ceremony will make different portions of the day run smoothly for your guests.
Plan Time for Photos
As a generality we say you should allocate 2 hours for family, bridal party, and bride and groom photos, plus travel time. Allow more if photo creativity is more important to you. We can work very quickly and efficiently to get the most out of the time you have allotted, and with all the time and effort you have put into looking fabulous we would love time to create fantastic portraits of you and your groom on your wedding day.
Also consider leaving a few minutes after you are in your dress to take some morning of bridal portraits while your hair and makeup is perfect before any wind or unexpected things change your planned look just a little bit. This is the time of day when you are most perfectly dressed and we want to capture that to show your beauty.
The groom getting ready is less intense than the girls and as a result won't require as much time.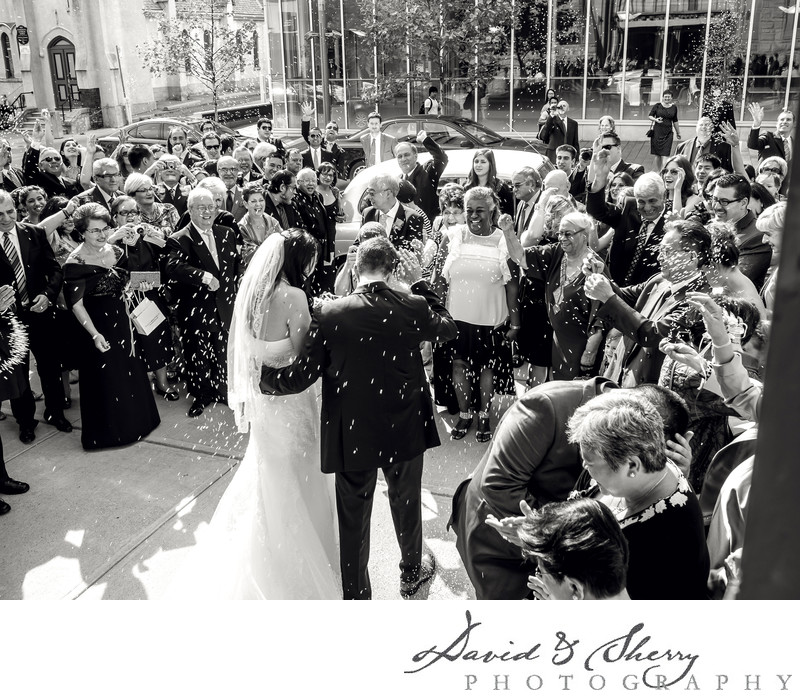 Are You Having A Receiving Line?

If you are planning on having a receiving line after the ceremony this will take approximately 30 minutes/100 guests. Alternatives include welcoming people with a receiving line upon entering the reception or walking around table to table at the reception to greet your guests.
How Long do Family Photos Take?
In our experience 30 minutes is more than enough for family photos so long as all the family is together in one location. Smaller families will be shorter and vice versa, but it is rare that we have spent more than 30 minutes on the day of. We can be very efficient :).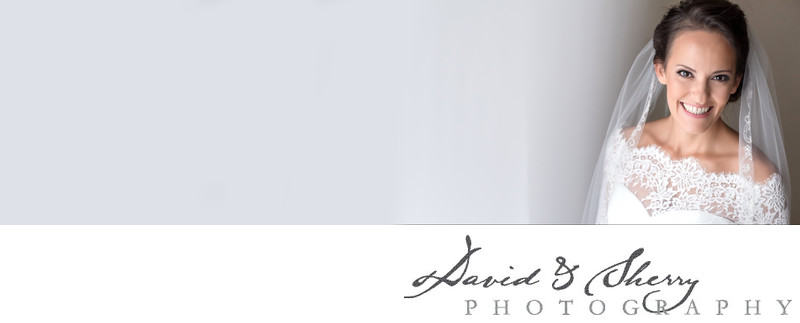 Getting Ready

Hair and makeup time will greatly depend on how many girls are getting done up and how many makeup artists and hair stylists are available to work on the girls. Add 30 minutes to whatever you decide as on the day of these things always take longer. Once makeup and hair is done the bridesmaids will get into their dresses first so they can be part of the final prep of the bride, plus once the bride is ready it's "go time". When hair and makeup is done it generally takes 20-30 minutes for the girls to get into their dresses and adjustments then the bride starts to get ready.
The dress design will play a factor into how long it takes for the bride to get into her dress. Corset backed dresses will take 20-30 minutes, buttons will take 15-20 minutes and zippers will take 2 minutes. Allow time for your style of dress.
Once the bride is ready to go we ask for 10-15 minutes to take some beautiful portraits of the bride and to do a first look with dad followed by a few pictures of the bride with her parents.
If you're getting ready in a hotel it will also take a few minutes to get to the limo from the suite.
Reception Timing
The coordinator for the venue will have a much better view on how long it takes their venue and kitchen to accomplish serving guests and get through the planned courses and there are ways you can accomplish more during the dinner time to get to dancing more quickly.
Consider doing speeches throughout the dinner portion
You can enter the room and proceed to the cake cutting
You can have periods of dancing in between the courses
Once dancing begins the evening will melt away into the late night of partying. Enjoy.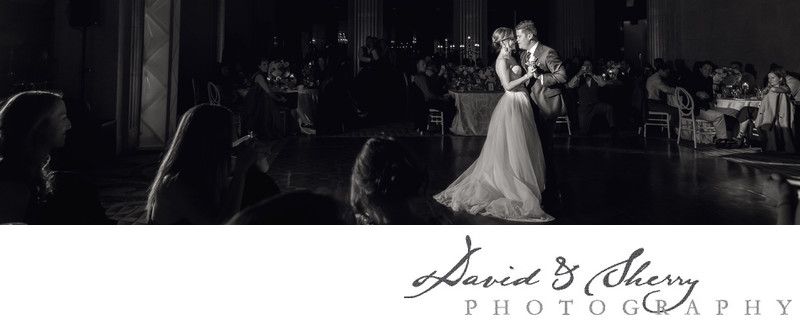 Sample Wedding Schedule No First Look:
12:00 Hair/Makeup Finished
12:30 Lunch Break
1:15 Bridesmaids Get Into Dresses
1:45 Bride Get Into Dress
2:15 Bridal Portraits and First Look with Dad
2:40 Leave for Ceremony
3:00 Ceremony
3:45 End Ceremony
4:00 Family Photos
4:20 Done Family Photos
4:30 Arrive at Photo Location
4:55 Done with Bridal Party
6:00 Done with Bride and Groom
6:15 Arrive at Reception Venue
6:30 Enter Reception
6:45 Start Dinner (Speeches Throughout)
9:15 First Dance & Parent Dances
9:30 Dancing
Sample Wedding Schedule With First Look:
12:00 Hair/Makeup Finished
12:30 Lunch Break
1:15 Bridesmaids Get Into Dresses
1:45 Bride Get Into Dress
2:15 Bridal Portraits and First Look with Dad
2:40 Leave for First Look and Photos
2:50 First Look
3:00 Bride and Groom Photos
4:00 Bridal Party Pictures
4:25 Family Photos
4:45 Finish Family Photos and go to Ceremony
5:15 Ceremony
5:45 Ceremony End and Cocktail Hour Start
6:15 Cocktail Hour End
6:30 Enter Reception
6:45 Start Dinner (Speeches Throughout)
9:15 First Dance & Parent Dances
9:30 Dancing