LOTS OF QUESTIONS
We get it! we know it's a lot becoming a wedding planner over night. over 12+ years of business we've been asked a LOT of questions, here's a LOOOONNGGG list of Frequently asked questions for the person who likes to know everything (Like me, Sherry).
GENERAL QUESTIONS ABOUT DAVID & SHERRY & PHOTOGRAPHY
We started photographing weddings back in 2009, so as of 2022 that's 13+ years. What does that means for you? We've seen a thing or two. We've seen storms strike right when formal portraits are planned, we've seen groomsmen with too much leftover partying from the night before, we've seen wardrobe malfunctions. We've seen lots of things over the years NOT go to plan, although this is not the norm, it has made us prepared for anything at weddings. We can still get the shot no matter what the obstacles.
Yupper-doodle chicken noodle. We are a husband and wife, married in 2007, still working together and living life together. Although we can't read each other's thoughts...YET.. we know how the other person thinks and works. We have a system on the wedding day which benefits you. David has created an extensive "must have" shots list for the wedding day and because we each have our roles, we know what we need to provide you with complete coverage for your wedding. We will tell the whole story, even the moments you didn't see.
Pardon me while I am passionate for a moment.

A photo is never finished until it's printed. In today's day-in-age, man I sound like my Grandma... you Youngn's...I digress, anywho, we don't print..anything, if we can help it. I think this is a mistake, we will be the generation with no physical proof we existed. We miss out on the emotions, the history and the story that come back to you when you hold a printed photo. That's what makes print special.

For me, I love that my kids can sit down with my Grandma and hear the stories, as my son Jack say "from back in the olden days" and relive those memories with her, I can visit ancestors who died before my time, I can pass down stories and memories to my grandkids (or great-grandkids) through my wedding album and other printed moments. These are the things that you run back in to a burning house for.

Because we feel so strongly about print we want you to have the perfect piece of art for your walls a daily reminder of the ones you love. We will help you hand select your handmade Italian artwork and album, we will walk you through the whole process.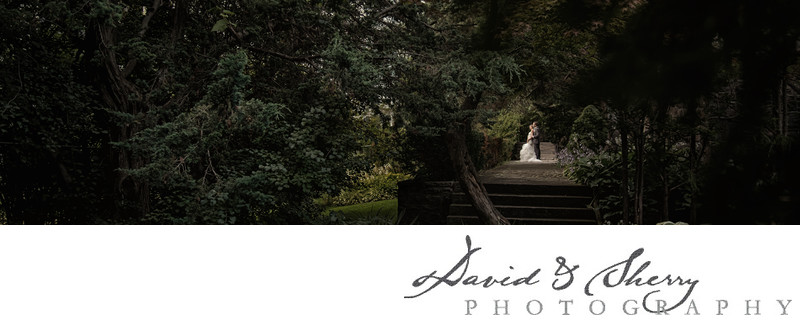 I'LL TELL YOU WHAT YOU GET, WHAT YOU REALLY, REALLY GET!
DETAILED ANSWERS ABOUT WHAT'S INCLUDED WITH OUR PHOTOGRAPHY.
From the wedding day, you will receive approximately 100 edited images for every hour of coverage. So for a 9-hour wedding day coverage, we expect to deliver approximately 900 images. The images are the same quality as the images on my computer
We promise to have the finished gallery available to you within 4 weeks. When the magic has happened and your photos are edited we will let you know and schedule your Show and Tell Session. My WHAT? Am I back in Kindergarten? Nope! As a full service studio, we want to show you your beautiful images as an album so you can relive your wedding day. We also want to help you decide how you want to relive your wedding day everyday, whether walking by them hanging on your walls or turning the pages of your wedding album.
I have tried to come up with an iconic or unique name for this meeting but I keep coming back to "The Show-and-Tell Session" because the reality is that's what it is. The other name I had is "Reveal Session with artwork and album consultation" which is good, but long.

As a full service studio, we want to show you your beautiful images as an album so you can relive your wedding day. We also want to help you decide how you want to relive your wedding day everyday, whether walking by them hanging on your walls and/or turning the pages of your wedding album. (Sorry if you read this twice but what I wrote is too good to not repeat.)
We deliver all of your images in high resolution, edited, and unwatermarked via the online gallery from there you can download the images, order prints, and share the pictures with friends and family or share your entire gallery with people. WE RECOMMEND YOU DOWNLOAD FOR YOUR PERSONAL BACK UP IN TWO PLACES. (I can't count the number of times clients call and say "Is there any chance you still have our wedding images? Our computer died." Redundancy is king in this case. Save your memories)
YES, all of your images are edited, but when it comes to hanging something on your wall that you will look at every day, or show your grandkids you want it to be perfect. Artwork and Albums ordered through the D&S STUDIO STORE are artistically edited to perfection. This includes the time-consuming removal of flyaway hairs, background distractions (the extras that weren't hired), skin retouching (so don't fear the wedding day zit), and magic secret sauce (told you we were spicy).

A little personal story to explain why printing artwork enlargements and albums through our D&S STUDIO STORE is important. As all Grandma's do, mine wanted a print of our wedding portrait, so I printed one for her (this was before I was a wedding photographer), the dress came out blue-ish. I cringe every-time I think of the fact that she proudly shows that image to everybody who comes to her door and says "This is my granddaughter Sherry, she's a wedding photographer." Sure I could reprint it but she loves it. It should have been printed professionally the first time, please learn from my mistakes and let us help you to be proud of your wedding artwork and albums, even if it's hanging at Grandma's.

That being said the are your images, you have the rights to print them however you want, so if Mom want's 50 4x6's to show off her kids wedding, you can do that.
You said "YES" to wanting heirloom artwork, but now what? Well, don't worry we got you, schedule an "Heirloom Design Session" with us and we will walk you through the whole process, from picking images to designing an album cover or building your wall art collage, we are there for you until your heirlooms are ordered and delivered.
Though we are not wedding planners, we will help where we can. We have seen a few weddings and have coordinated some pretty epic photography shoots, and are here to help. We can help you with anything from engagement session location and clothing options, to figuring out your wedding day schedule, or even the ribbon colour for your album and any other questions that pop up along the way.
We retain the copyright to the images and you receive full printing rights to the images. This allows us to show our work in our portfolio or online.


HANDCRAFTED ITALIAN ARTWORK AND ALBUMS
HEIRLOOMS, ARTWORK, PARENT ALBUMS, MEMORIES IN PRINT
The albums we offer come from the world's top producer of handmade wedding albums. They are hand crafted just outside Venice, Italy and after having toured the factory we can say they are both fantastic and truly remarkable. We offer a number of different options and you can see more detail about our wedding albums here.
When we do your "Show and Tell" session we have already designed a preview of what we think your album should look like. Once you receive your images we encourage you to make a list of favourites in the online gallery, which we will make sure are in the album when we get to the design meeting.
During our design meeting conducted on Zoom, we design the album together live. Meaning we can swap out images, change pages, and make image adjustments to be sure the album is perfect before ordering.
Then we wait for the little Italian album elves to create your handcrafted album and package it up for the storks to deliver straight to to you.
My goodness... what can I say?... This stuff is incredible! Because you will already have stunning imagery from our time together, these incredible pieces which come in metal finish or canvas are pieces of art that will hang in your home for decades! We've even had clients add pieces of our landscape art to their homes with these products.
BOOKING
I LIKE WHAT I SEE WHAT'S NEXT?
Check if your date is available - you can text or call 778-374-4034 direct line to scheduling department. Or email through our contact page.
Discuss pricing - Let us know what you need and we will customize a package for you.
Consultation - Meet your newest Photogra-friends. Video chat with us from anywhere!
Contract & Deposit - i's dotted, t's crossed, retainer retained we are yours!
BOOKED - Have a drink because you have one less thing to worry about.
You read our minds! We conduct all of our meetings via FaceTime or zoom to accommodate the schedules and the locations of our clients who come from all over the world, and meet us wherever we happen to be in the world.
We meet by video chat to make your lives easier, we know you are living busy and fast-paced lives, and then you added to that the time required to plan a wedding, meet with the vendors and spend time with your family in preparation for the big day. We meet online to allow us both to meet in the comfort of our own home. Imagine if all of your wedding vendors would meet by FaceTime or Zoom and the amount of time you would save in driving, meeting, getting dressed and put that time together. You may even have enough time to go on a date or two with your fiancé while you plan your wedding. We have found our clients love the convenience of scheduling and the comfort of meeting from home. We are happy to meet during off hours to accommodate your schedule.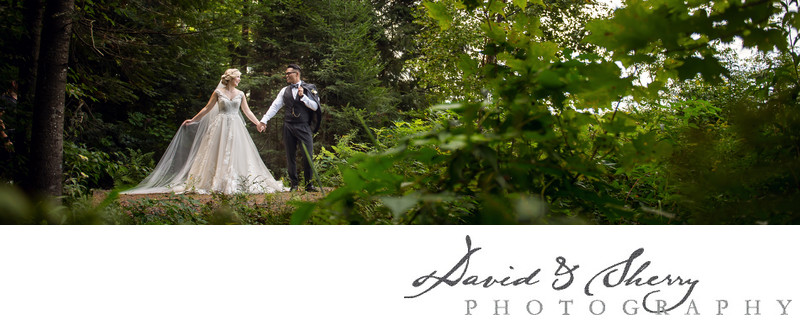 PHOTOGRAPHING
QUESTIONS ABOUT OUR PHOTOGRAPHY
David & Sherry have been photographing weddings since 2008 and through over 300+ weddings we have a really good idea of what to capture on a wedding day which includes our own internal shots list which we capture throughout the day. Getting the most out of your wedding day coverage has much more to do with scheduling, timing and attitude and the following few points can help with the images you receive and as well optimize how smoothly your day runs.
The schedule of your wedding day ideally should have travel time planned in between locations as well as a buffer time for groups of people to go to and from their cars, the limo or any other transportation used.
It will always take a little bit longer to accomplish even the seemingly simplest tasks on your wedding day because everyone is excited and we don't want you to forget anything so give yourself some grace time. If you have a large amount of family photos it would be ideal to have someone who knows the families available to locate people who may be missing from the group. It is also beneficial to let your family know beforehand where they are supposed to be for photos. You can talk to your photographer to help you plan out optimal timing and locations to do family photos.
Have fun! Your wedding day will be fun and after all of the planning and thinking about the different parts of the wedding day for the months beforehand, trust the scheduling you have made to work itself out and allow yourself to go with the flow. The more joyful you are on the day, the better your photos will turn out because they will show your real emotion of joy.
Yes, it is our responsibility as photographers to get the best photos of our clients. Many of the people you see on our website have had the same concern and through how we conduct ourself in being fun people along with the instructions we give we are able to help you to look natural in front of the camera.
We love weddings of all kinds and over the years we have captured many different traditions and cultural events. Yes, we have photographed over 300+ weddings and many of those have been experiencing a variety of cultures. You can see examples throughout our work, and if you have specific concerns please let us know. We take great care of all of our clients and through our relationship between booking and the wedding we ask some questions which help us to know what special events may be happening so we are ready for everything that is going to happen on your wedding day or days.
Probably, though the better question would be "have we shot at a venue like yours before?" which the answer to would be "yes". We have photographed in everything from centuries old dark buildings to large churches to banquet halls to wide open fields and even on the lake shore in a driving rain storm huddled under umbrellas! We are ready for any situation that may arise and if you have any specific questions regarding where you are hosting your wedding we would be happy to answer them.
If you look around the internet for wedding photography you are certain to come across a wedding photography shots list including everything from "a picture of the bride and groom looking at the camera" to "the first kiss" and the "cake cutting". Having shot over 300+ weddings we have an internal shots list on the day of the wedding which is probably far more extensive than the one you found online and it is our goal to capture our must haves list at every wedding.

During the creative session of a wedding day we are most often letting the light guide us. We are looking to see what is available in that location, at that time of day in order to get the best for our couple, venue and location. As such having a list of photos you want re-created may be less possible. We are there for you on your wedding day and as such will happily do what you ask of us. In our estimation you will get the best and most creative work by allowing us time to explore the area with the two of you and create unique and original imagery.
Through our questionnaires we will ask you which family photos you would like. Even ask your parents and grandparents what they would like for family photos as it is an opportunity where everyone in the family is dressed up beautifully and is a great time for generational photos.

We would also encourage you to let us know of any dream photos that you have from your wedding or ideas you would like us to create or execute.
Yes, 9 hours of coverage on the wedding day is from when we start shooting to when we finish.
Yes. Though we would not consider ourselves wedding cinematographers, we do a lot of video work in the corporate side of our business and do bring it into weddings, offering a beautiful highlight real which you will find in our pricing proposal.
If you are looking for a more full featured wedding video, I would recommend hiring someone dedicated to video. We do have companies that we have worked with in the past and whom we would recommend. Please contact us for information.
FO' SHO', though you won't see a whole lot of that on this website (check out the links at the bottom of the Menu). Over the years we have done commercial shoots, car shows, families and babies, landscape and nature. As artists we are always being inspired and trying different genres to keep our work fresh and we have taken on both small and large commercial, advertising and real estate projects which we would be happy to show on request but by far we are wedding photographers.

We specialize in weddings because we love them! We love people, we love the fast paced action of the wedding day and we get emotionally involved with what is happening and can't imagine our lives without weddings.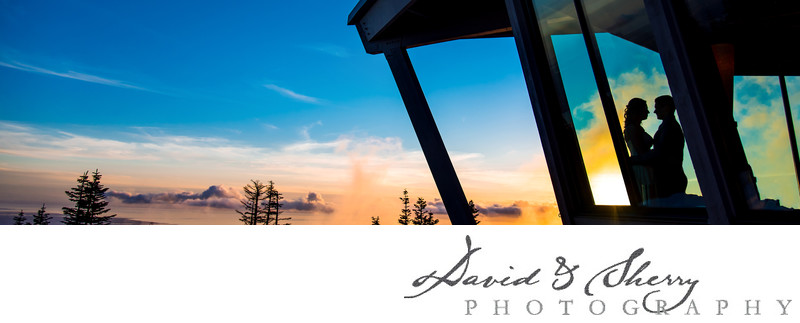 TRAVEL
OUR SUITCASE IS ALREADY PACKED! (SERIOUSLY IT PROBABLY IS!IF IT EVER GOT UNPACKED ;)
We love to travel! Our recent work has taken us to all parts of North America, Mexico, Italy, and France, and many more to come. We will book our own airfare, hotel and transportation, so you don't have to worry about a thing. Let us know the location of your wedding and we will quote you an all inclusive price for our services plus a day after (or before) shoot in a beautiful location nearby your wedding venue so we can create something truly magical for the two of you on your destination wedding. We would recommend having us there to document your Welcome Party and Rehearsal Dinner so that you have professional photos for your wedding album which will share the full emotion and tell the whole story of your destination wedding.
Not everywhere (YET!) but it's on my list. Probably the only thing we love more than photography is travel, or maybe it's that we love photography because of travel. I'll ponder that one out later. Our passion for photography started because of travel for sure, which is what has inspired our style of photography and we love to share that passion with other crazy people like us! I haven't answered the question, we have traveled
Canada
USA
Tanzania
Cyprus
Israel
France (little known fact David speaks french)
Italy
Mexico (David also speaks Spanish as Cabo is our second home)
Italy
UK
Barbados
Next Up Your Adventure - We always love exploring and capturing places we haven't yet been. The thing about photography is that it's all about light, we love discovering and chasing great light.
The easy answer is that it's a landscape photo with you in it. I like to call it a little Vanity Fair meet National Geographic, but the truth is we love to travel, photograph landscapes, and experience new adventures.

We'd love to document you experiencing a new adventure or document your favourite adventure anywhere in the world.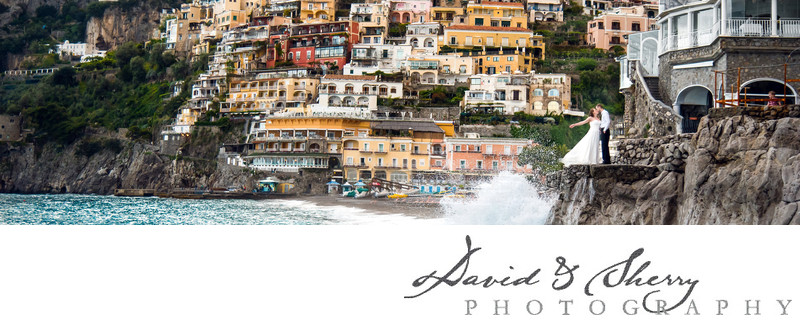 SCHEDULING
TIME AND TIME AGAIN, KEEPING YOUR DAY ON TIME IS OUR PRIORITY!

We would be happy to talk to you about this in detail, but know that you can change your hours coverage right up to and including the day of the wedding for example you book 9 hours of coverage but your reception run longs so you'd like us to stay later, we are happy to do so at an hourly charge. So when you book us there is no trouble in changing the coverage amount once your schedule gets worked out. We are happy to give you one less thing to worry about.
We charge an hourly rate of $400/hr after the contract time is up and we are happy to stay as long as you would like us to.
Of course we all want a bright sunny day for a wedding as we don't dream of getting married under a torrential downpour, but sometimes bad weather happens. We will do our best to capture everything we can on the day of the wedding including using umbrellas, sneaking out during a break in the weather for a few pictures and making sure we capture everything with the people from all over the world who have come to your wedding.

A backup indoor location for photos is also an excellent idea. We can help with this but can't guarantee one exists or that we have the proper permits to photograph in that location in the event of bad weather.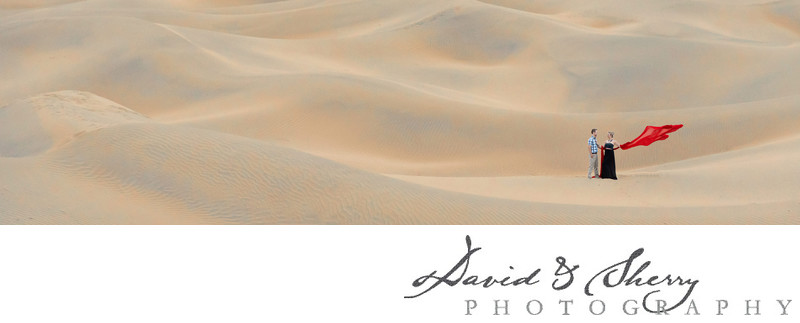 TECHNICAL
THE TOOLS WE USE TO MAKE THE MAGIC HAPPEN!
The quick answer is the best Nikon cameras and lenses, the long answer is that we use the top equipment from cameras to lenses to portable lights and modifiers to be ready for every situation at any time. Specifically, we currently use:
Nikon Mirrorless Z7 & Z6 with a Nikon D850 kicker
Lenses - short answer every important one that Nikon makes, which includes covering the focal length from 14mm to 400mm with apertures of 1.4 to ∞. We cover the distance to create stunning images for you. If you want the nitty gritty here it is; we have a 20mm, 35mm, 50mm, 85mm, 105mm, 24-120mm, 24-70mm, 70-200mm and a 2x Teleconverter with us at every wedding.
We use Godox flash system and remote transmitters that help us create those beautiful Couplescapes and portraits you see sprinkled all through our portfolio. One of the things that we use are MagMod Flash Modifiers, they are what allow us to bend light, color light and to create some stunning night shots.