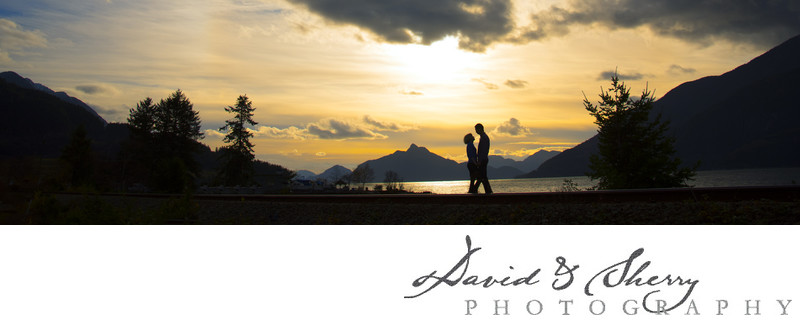 Engagement Session Vs Couplescape
We often get asked " what is the difference between a couplescape and an engagement shoot?"
An engagement shoot is the two hour photography session included in your wedding coverage package. It usually includes one location of your choice, with possibly 2 outfit changes. It is a portrait session with you and your fiancé, usually outdoors in a park, at your cottage, downtown or somewhere meaningful to you and your future spouse. Otherwise known as a pre-wedding session or get to know you session. It provides you with an opportunity to get to know your photographer and to practice being in front of the camera so you are more comfortable on your wedding day. It will also provide you with some amazing images for save the date cards, an engagement announcement photo, a guest signing book or a canvas.
A Couplescape by definition, which we made up, is an individual photograph in which a gorgeously styled couple is at the pinnacle of a stunning landscape. This photograph would be an amazing addition to the art on your walls or the books on your coffee table.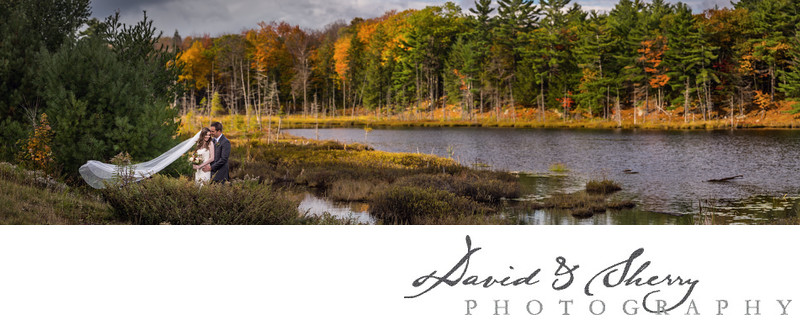 COUPLESCAPE SESSIONS
Our Couplescape trips or Couplescape Sessions are like an engagement shoot or after shoot (trash the dress with no trashing) but the focus is on getting lots of couplescape photographs. We aim to produce enough stunning images that we'd like to make it hard for you to choose which one to put on your wall or which ones to fill your album with. With an engagement shoot or during a wedding you may get one or two couplescape images as we strive to create one for each couple but it's not a guarantee.
A couplescape session is usually an all day shoot or can be multi-day with multiple locations and style changes. It would be akin to the Asian Pre-Wedding Photography Session. These sessions require more planning, coming up with a concept, a dream shot you have or coming up with an amazing idea together. We like to collaborate on locations, wardrobe, posing, hair and make-up, shoes and jewelry to make sure we create a photograph that is just for you. Couplescape sessions often require taking pictures at a particular time of day to get the lighting just right, so you may have to get up early in the morning or stay up late until the moon goes to bed. It also will probably require hiking, climbing up rocks or wading through water to get to the best location in the best light at the best time of day to capture the best shot of you as a couple. During a Couplescape Session we have more time and freedom to travel to a secluded location, use different lighting, try new poses, and just have fun.
COUPLESCAPE TRIPS
Couplescape Trips are adventures that we are planning to go on and are inviting you to come along. It could be a trip across the world to Greece, Israel, or New Zealand or back home in Canada off to Banff, the Cabot Trail, or Quebec City, It can be with old friends, friends we have just met or friends we have yet to meet, so pretty much anyone, couples or families, young lovers or couples who have been lovers for a long time. We invite anyone to come along on our couplescape trips and join in our craziness.
If you would like to get the inside scoop on our upcoming Couplescape Trips before they are announced please sign up for our newsletter.