Showcasing Your Couplescapes
Designing a Couplescape is not just about coming up with a concept and executing a photograph, to us that's like a car designer stopping at the clay model, the end is not having a beautiful online gallery filled with stunning images, it's having beautiful all encompassing artwork on your walls or if you can't pick just one photo to show how about a beautiful album to have page after page of gorgeous art. These images are meant to be viewed in print, in large format and one at a time.
The following are our two favourite ways to display your Couplescape photographs.
Designer Couplescape Albums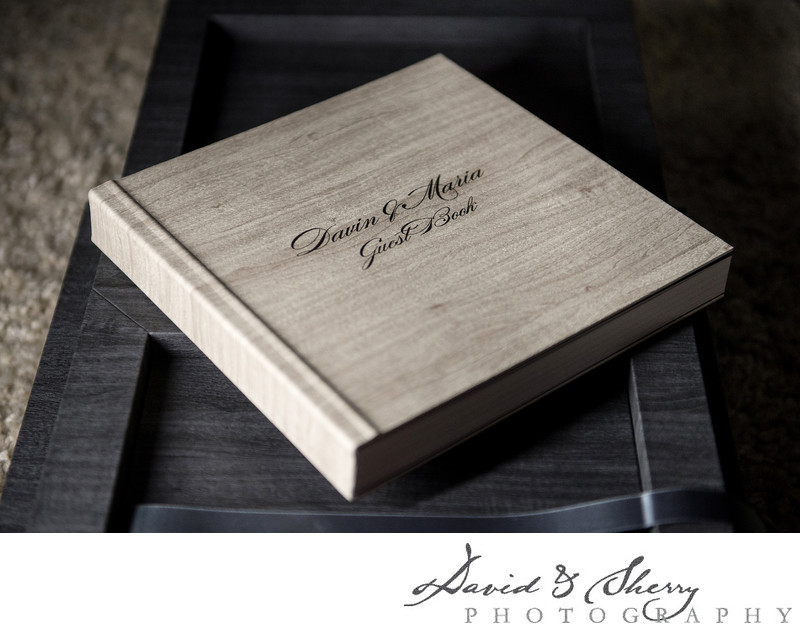 These beautiful designer albums, handmade in Italy offer the level of quality, beauty and customization options we are looking for to tailor an album to each of our clients. They come presented in a beautiful box which when opened showcases your album in the center. Gently tug on the ribbon to lift the book out of it's nestled spot and open up the pages to see this: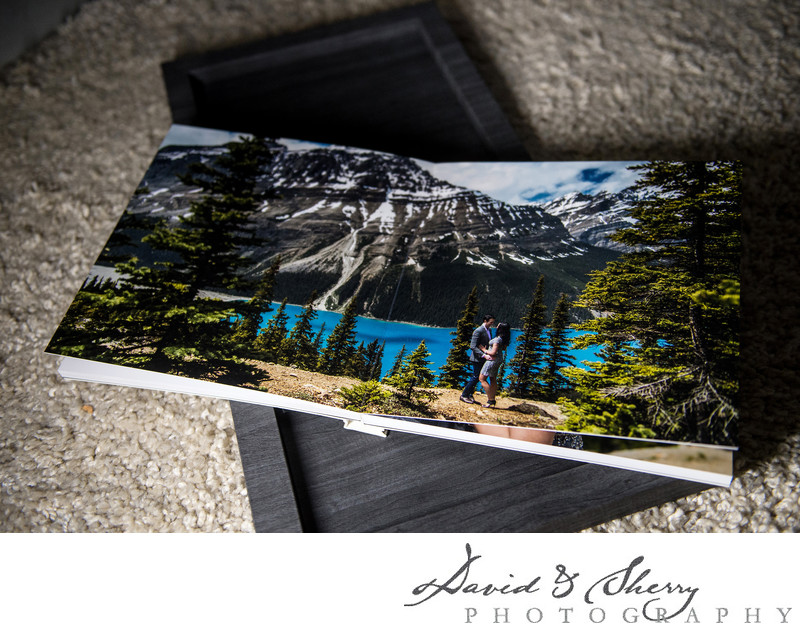 Breathtaking full page images filled with the majestic nature combined with the beautiful fashion that makes up your Couplescapes. These images are printed on the finest quality of photographic paper which is sure to stay vibrant so you can relive your Couplescape for generations to come.
We love the album design approach especially for the Couplescape Sessions because of the all encompassing story-telling aspect we design into the pages. A Couplescape Session has with it more than just a few Couplescape images there will also be many images of the two of you in laughter, joy, and friendship with a hint of romance, choosing an album to showcase your Couplescape will allow us to illustrate the different aspects of your love and relationship.
If you would like an album of your very own please contact us, either to book your Couplescape or if we have already done a Couplescape for you and you would like an album please let us know.
Wall Art
Spectacular Couplescape images from your sessions should be displayed in large format on your wall as a statement piece of art in your home. We recommend a couple of options; a large canvas vivid with the colourful landscape you cherish framed in rich wood. The second option is a Metalprint where the image is printed on a sheet of stainless steel and mounted 1" out from the wall giving it the feel that it is suspended in the room. This option is fantastic for exhibiting the sharpness and colour of your images.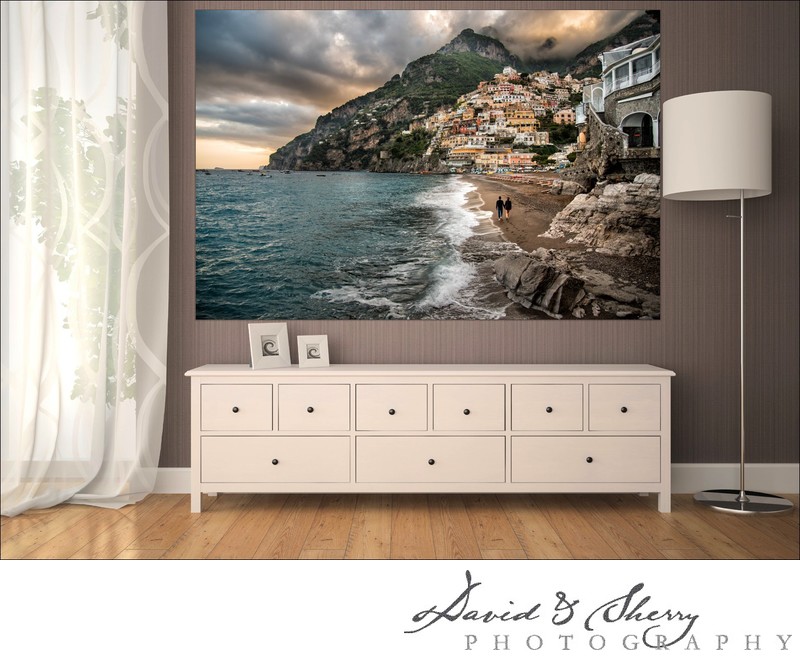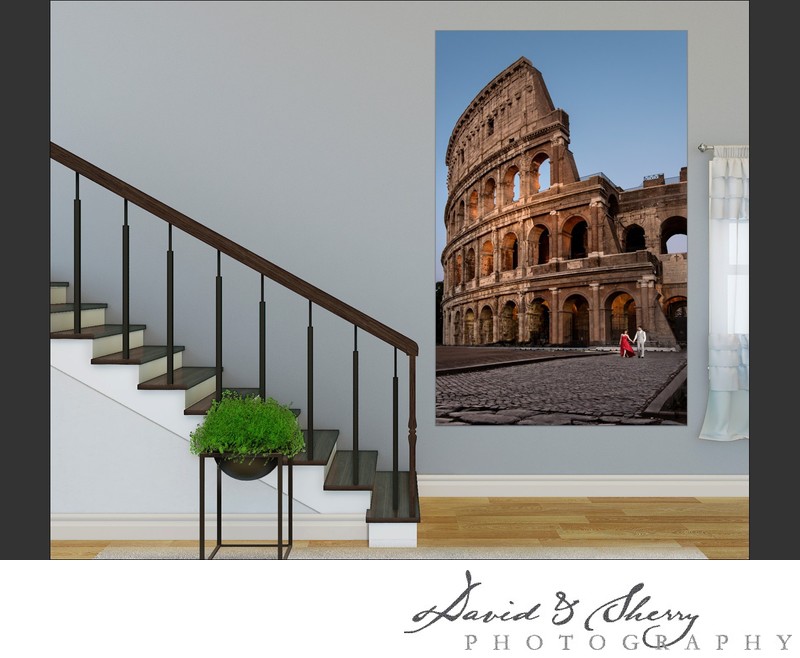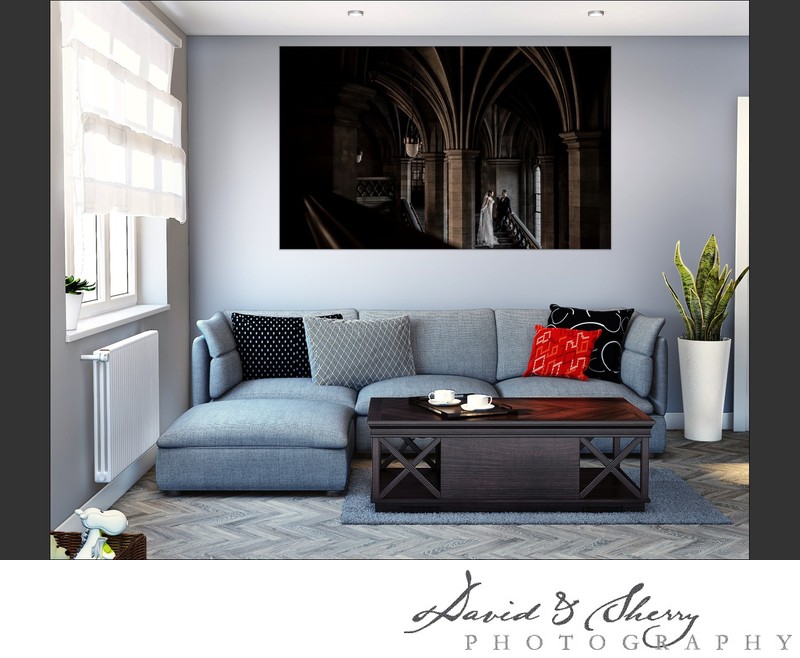 If you would love to showoff more than just one of your images from your Couplescape adventure a canvas collage is an excellent way to do this. Instead of having one image on your walls you can make a beautiful collage with complimentary colors. We can help design a canvas collage for the walls of your home.
If you are interested in having a us design for you an album or metalprint or canvas, whether a collage or a single stunning piece of art please let us know. If you take a photograph of where you would hang the masterpiece in your home we can show you what different images would look like on your wall before you order to make sure you get the right look for the right place in your home.