Top Okanagan Wedding Venues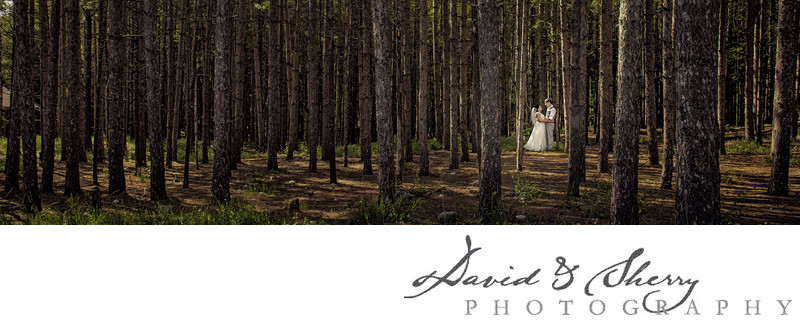 The Okanagan is the top destination in Canada for weddings and the options for choosing the best wedding venue are endless. We have separated a list of wonderful spaces for weddings and events into their geographical locations to help you get many different ideas for designing your perfect day.
Kamloops/Sunpeaks Wedding Venues
There are many beautiful venues in and around Kamloops. From boutique hotels like Hotel 540, to sweeping grasses along the river at Tobiano golf course, or for winter mountain vistas up at Sun Peaks the Grand Hotel and Conference Centre is a great option. Each of the following venues has a different look and feel which provides something different for the brides in Kamloops; The Coast Hotel Kamloops, Tranquille Farm Fresh, The Dunes golf Course, Eaglepoint Golf Resort, St. Andrews on the square, Doubletree by Hilton Kamloops, Rainbow's Roost, Grandveiw Acres, South Thompson Inn and Conference centre, the Plaza Hotel, Hoodoos at Sun Rivers, Harper's trail Estate Winery, Lac Le Jeune Wilderness Resort, Tru Conference Centre and Hearthstone Lodge. Knowing the quality of service available in the South Thompson River Valley these venues will be certain to cater to your every wedding need.
Kelowna/West Kelowna Wedding Venues
Kelowna has been called the Destination Wedding Capital of Canada, nestled in the middle of the beautiful Okanagan Valley surrounded by mountain and lake views with winery's all around I can understand why. The top wedding venues in Kelowna are Sanctuary Gardens, Hotel Eldorado, Vista Villa, CedarCreek Estate Winery, Crescendo, Hanna's on the waterfront, Summerhill Pyramid winery, Okanagan Golf Club, Off the Grid Organic Winery, Manteo Resort, Coast Capri Hotel, The Cove Lakeside Resort, Gallagher's Canyon,Delta Hotels Grand Okanagan Resort, Belgo Wedding Chapel, and Falcon Ridge Farms, Myra Canyon trestles, and Knox Mountain. There are many other vineyards and private lake front spaces that will host portions of the wedding such as the ceremony or the reception with outside catering.
South Okanagan Oliver/Peachland/Summerland/Penticton Wedding Venues
Though the list for these smaller towns doesn't have as many choices, they still contain beautiful locations with fabulous views. Some of the venues include Southern Okanagan Valley, Summerland Waterfront resort and Spa, Evolve Cellars, 50th Parallel Estate, Walnut Beach resort, Poplar Grove, Hillside Winery, Painted Rock Estate Winery, La Punta Norte Guest House, Spirit Ridge, and God's Mountain Estate.

Vernon/North Okanagan/Salmon Arm/Revelstoke Wedding Venues
The northern Okanagan contains stunning places to get married as well including, Predator ridge Resort, Durali Villa, Vernon Lodge, Vance Creek Hotel, High Country Tree Farm, ShyLynn ranch, Silver Sage Stables, Quaaout Lodge, and Silver Star Resort.
Winery Weddings Venues in Kelowna/Vernon
Many brides dream of getting married on a winery because each one is unique as the wines they produce and the vineyards offer a unique look and feel which are perfect for weddings. Some of the spots to consider are CedarCreek Estate Winery, 50th Parallel Estate, Fitzpatrick Family Vineyards, Summerhill Pyramid Winery, Poplar grove, Hillside Winery, and Painted Rock Estate Winery.

The Best Wedding Venues in the Okanagan
Some of the best wedding venues in the whole of Okanagan Valley Area from Kamloops south to Osoyoos and east to Revelstoke. Hotel 540, Tobiano Golf Course, Tranquille Farm Fresh, Rainbow's Roost, Sun Peaks grand Hotel and Conference Centre, Sanctuary Gardens, Hotel Eldorado, CedarCreek Estate Winery, Fitzpatrick Family vineyards, Predator ridge Resort, Summerland waterfront Resort and Spa, La Casa Cottage Resort, Summerhill Pyramid Winery, Okanagan golf club, and Manteo resort.

Wedding photographers in the Okanagan

David and Sherry Photography provide service all through the Okanagan valley including Kamloops, Vernon, Kelowna, West Kelowna, Westbank, Sun Peaks Mountain, Big White Mountain, Silver star Mountain, Salmon Arm, Shuswap Falls, Lake Country, Peachland, Summerland, Pentiction, Chase, Revelstoke, Falkland, Killiney Beach, Fintry, Merritt, 100 mile house, Emerald Lake, Banff, Lake Louise and Golden and would love to be there with you on your special day.