Toronto Wedding Venues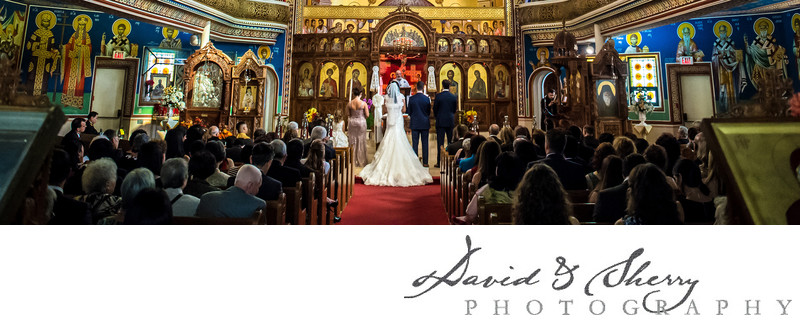 With so many amazing venues to choose from in the Greater Toronto Area knowing how to choose the right venue for your wedding becomes important. The first thing to think about is what ambiance do you want your wedding to have? What backdrop do you want for your first dance? David and Sherry Photography have had the privilege to photograph in many of the best venues in Toronto. Whether you are looking for an elegantly historic venue like Graydon Hall Manor or modern opulence of Ritz-Carlton Toronto we can help; below is categorized list of the top wedding venues in Toronto and GTA.

Top Wedding Venues in Toronto
The most iconic Toronto venues for your wedding are also top Toronto landmarks with a rich elegance and historic charm. True icons of the GTA to consider are Fairmont Royal York, Casa Loma, One King West, The Omni King Edward Hotel, Liberty Grand, The Eglinton Grand, The Estates of Sunnybrook, Old Mill Toronto, Spadina Museum, The Hart House at University of Toronto, St. Lawrence hall, the Drake Hotel, Palais Royale, The Doctor's House, Windsor Arms Hotel, Graydon Hall Manor, and 1871 Berkeley Church. We especially love Graydon Hall Manor as we think it's the best wedding venue in Toronto. In our experience going from venue to venue we have had many people ask us where our favourite place to photograph weddings is and the level of service you receive from the staff there is fantastic, then add in a century worth of history, old stonework throughout the grounds and a feeling of being in another world and you will have a great idea of the level of luxury provided by this fantastic host.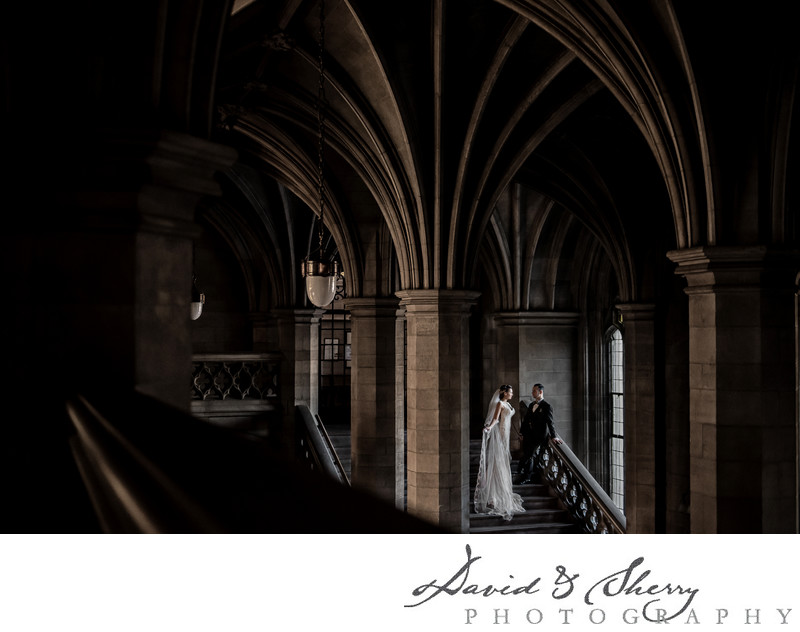 Modern Wedding Venues in the GTA
Industrial chic venues in Toronto are great venues for your Vintage Chic wedding where history meets modern, a rustic space that you can add your own style to, Steam Whistle Brewing, Distillery District's Fermenting Cellar and Loft, Evergreen Brick Works, Artscape Wychwood Barns, District 28, Sunnyside pavilion, 99 Sudbury Event Space, Airship37, Berkeley Field House are great venues for a rustic glam wedding. These are very popular among those who want a more intimate feeling to their wedding. Often carrying a smaller guest list maximum the more intimate feel to these places allows you to become one as a family newly formed. It encourages small chats, friendly encounters and a fantastic dance right through to the wee hours of the morning.
Unique Wedding Venues in Toronto
Unique venues with beautiful grounds, your photos will have more of a natural feel when taken in nature, surrounded by lovely gardens, great architecture, while still being a magnificent venue with excellent service. If that's what you would like for your wedding then take a look at Ascott Parc Event centre, Casa Loma, The Estates of Sunnybrook, Spadina Museum, Toronto Botanical gardens, Humber Arboretum, Evergreen Brick, Richmond Hill Country Club, Black Creek Pioneer Village, Graydon Hall Manor, Miller Lash House, Halton Hills Museum, West River Event Centre, Berkeley Field House.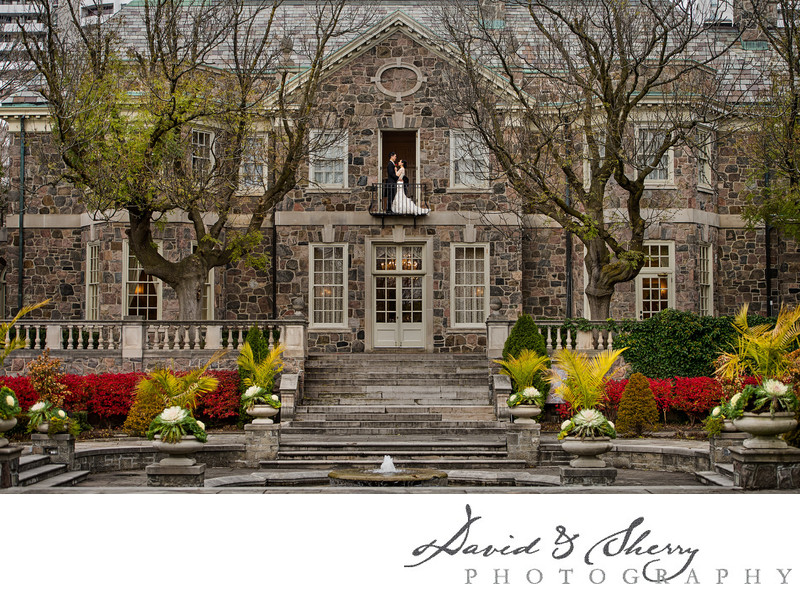 Waterfront Wedding Venues
Planning on a beautiful wedding that's looking over the water on your wedding day, do you dream about getting married on the shore of a lake, these waterfront venues offer a sense of class with a waterfront view Palais Royale, Spencer's at the waterfront, The Boulevard Club, Royal Canadian Yacht Club, Sunnyside Pavillion, Radisson Admiral hotel are the best wedding venues in Toronto for your beachside wedding.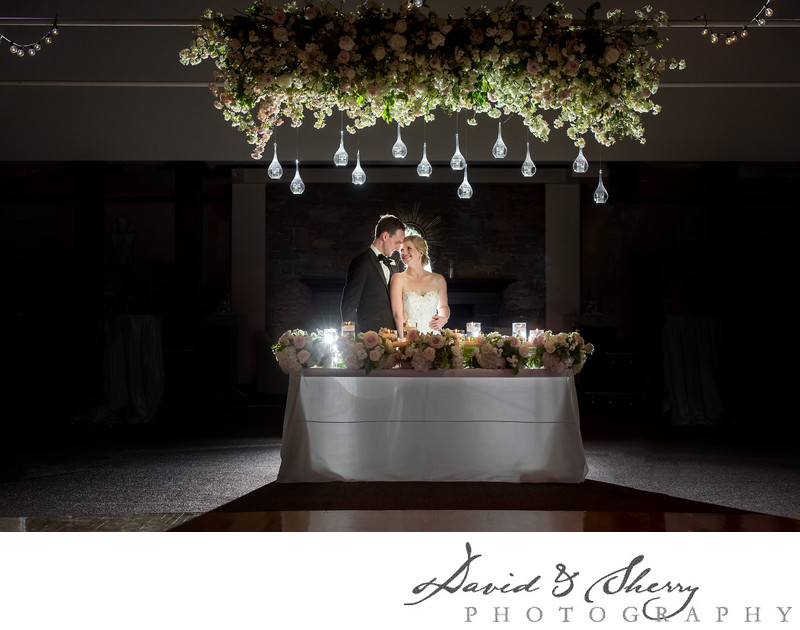 Luxury Wedding Venues
This is our top list of modern luxurious venues with streamlined architecture. Opulent style mixed with clean lines that make a phenomenal background for your Editorial Fine Art Wedding. These establishments and hotels stop at nothing to take care of the every need of their guests and are often 5 star resorts and award winning hotels. The Carlu, Soho Metropolitan Hotel, Ritz-Carlton Toronto, Shangri-La Hotel Toronto, Trump International Hotel, Arcadian Loft, Sutton Place Hotel, Thompson hotels Toronto.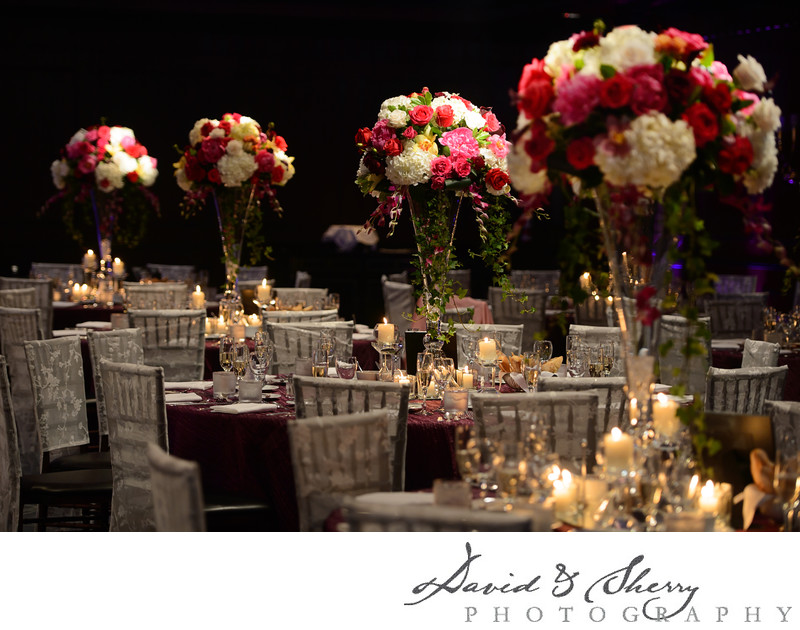 Grand Ballroom and Banquet Facilities in the GTA
Glamorous Grand Ballrooms that can accommodate large groups, if your guest list is 500 or more and you are looking for venues that can provide excellent service and food but with enough space for everyone to dance the night away than look into Mississauga Grand banquet & event Centre, National Event Venue, Windsor Arms, King Edward, Fermenting Cellar, InterContinental Toronto Centre, Steam Whistler Brewing, Old Mill Toronto, The Berkeley Church Haritage Event Venue, Hyatt Regency Toronto, The Drake Hotel, Arcadian Court, The Carlu, The Venetian Banquet & Hospitality Centre, Arcadian Loft, Liberty Grand, Paradise Banquet & Convention Centre, The Fairmont Royal York, Ontario Science Centre, CN Tower, Hazelton manor
Intimate Wedding Venues in Toronto
For intimate weddings with 200 or less guests, these venues provide various styles of architecture with a close family and friends atmosphere. Miller Lash House, Arta Gallery, Thompson Toronto, Bata Shoe Museum, The Arts & Letters Club of Toronto, WaterStone Estates, Graydon Hall Manor, Black Creek Pioneer Village, Halton Hills Museum, Andrew Richard Designs Building, 99 Sudbury Event Space, The Coach House at Estates of Sunnybrook, La Maquette, Berkeley Field House, Spencer's at the Waterfront,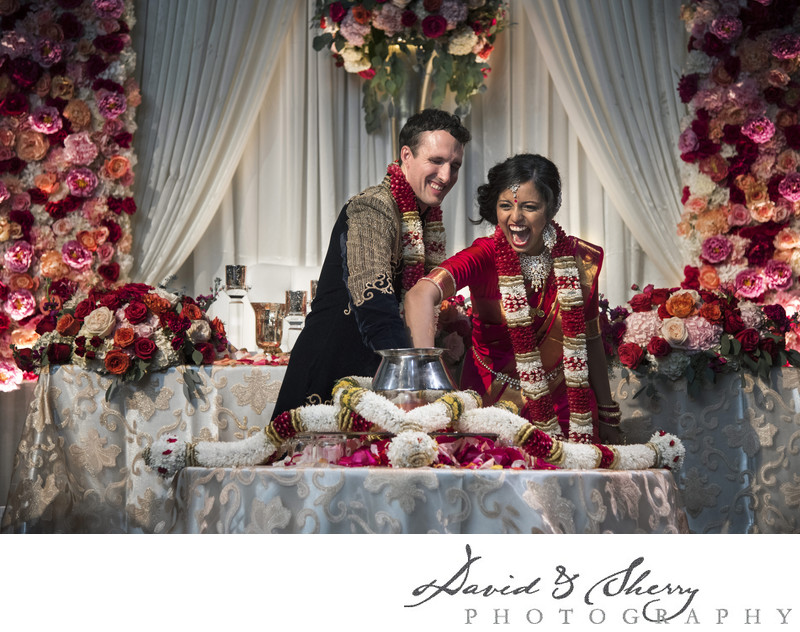 All In One Wedding Venues
Some brides and grooms are looking for the convenience of having all of their friends near and far in the same hotel sharing a weekend part with those closest to them and large hotel/conference centres fit their needs more fully and in Toronto the best hotels for weddings are the Westin Prince Hotel, Marriott Toronto Downtown Eaton Centre, Renaissance Toronto Downtown Hotel, InterContinental Toronto Yorkville, Hilton Garden inn Toronto in Vaughn, and the Toronto Marriott Bloor Yorkville Hotel.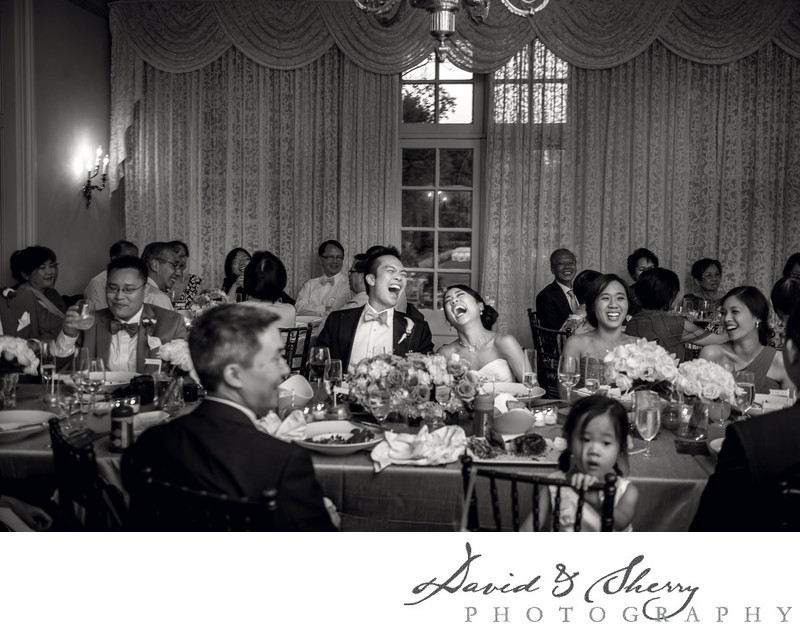 Banquet Halls Outside of Toronto
Banquet centres offer the convenience of having ample parking, easy access from major highways and the ability to design the space to fit your vision exactly. The best conference centres for weddings in Toronto are the Hazelton Manor, Bellvue Manor, The Venetian Banquet & Hospitality Centre, Paradise Banquet & Convention Centre, Chateau Le Jardin, FountanBlu, Mississauga Grand Banquet & Event Center, National Event Venue, The Mansion Events Centre, DiNardo's Mansion, Grand Luxe Event Centre and West River Event Centre,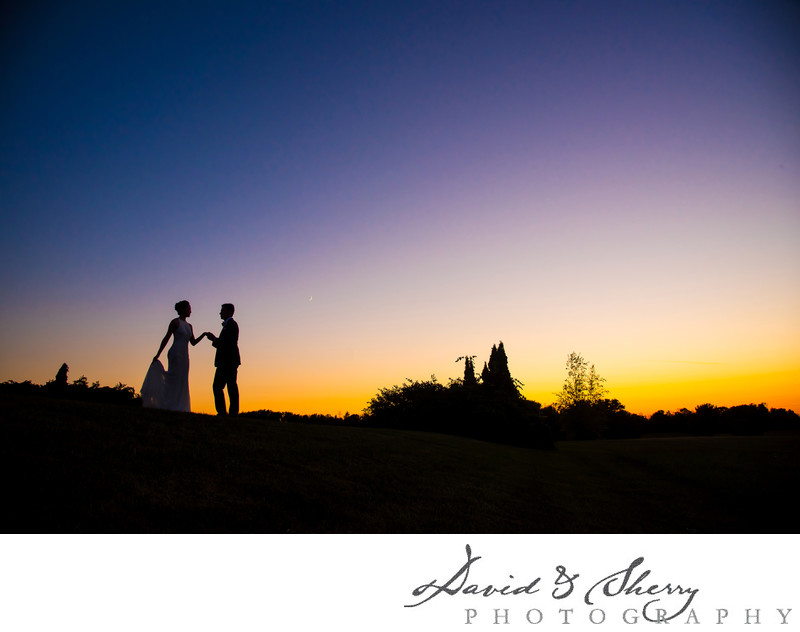 One of a Kind Magazine Style Wedding Venues
The top unique wedding venues in Toronto which will give a luxurious feel of originality are the Carlu, Royal Ontario Museum, Art Gallery of Ontario, Ontario Science Centre, Royal Conservatory of Music, St. Lawrence Hall, Arta Gallery, The Boulevard Club, Royal Canadian Yacht Club, Spadina Museum, Roy Thomson Hall, The Arts & Letters Club of toronto, The Bata Shoe Museum, Toronto Botanical Gardens, Thompson Hotels, McLean's house at Estates of Sunnybrook and the Vaughn House at Estates of Sunnybrook.

In reading through this guide to wedding venues in Toronto we hope that you are presented with many options to fulfill the vision that you would like for your wedding. If you have any questions about our experiences at these places please ask as we have been to most of them.